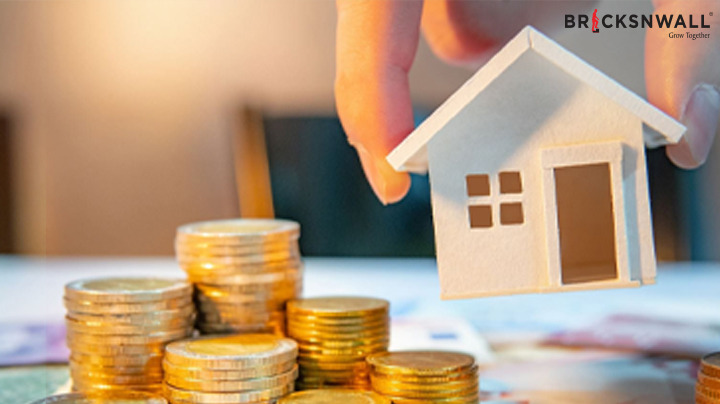 Real estate in itself has seen tremendous growth in the investment sector which in turn has served best in favor the nation's economic wealth. Open that magic box of yours in your mind and look for options to invest in. One of them is stock, have high returns but higher risks. Bonds are safe but then it will not sustain you for long-term perspective. Ever thought of real estate? Less risker than stocks and have long-term returns which makes it a wealthier option. Real estate is a property that consists of land or buildings and any kind of improvements needed in it. If you are a risk-averse person, you would want minimal risk, higher returns, and greater rewards. Real estate is the best platform for you to make money with low risk and higher returns.
Sometimes people feel insecure about investing in real estate which is why the government made sure they feel safe and confident about investing in real estate in way of a few reforms like the current one of India's Pradhan Mantra Awas Yojana (PMAY). This scheme was formulated and came into action to ensure smooth and comfortable housing within budget limits for all income classes.
For those who are new to this, or are afraid to invest in the real estate market, there are several techniques for investing in real estate rental property to gain some profits for yourself. One of them is, when you invest in property for rental purposes, make sure that the land is not vacant for too long and you can rent it out regularly to earn positive cash flow. Once that is done, use online platforms to research and know more about the real estate rental market and how it works, what should be your rent price and how you should invest in it. These data will help you a lot, to begin with, invest wisely and safely.
1. Capture the differences when you purchase in the market.
It is simple Economics – you buy low and sell high to make a neat profit off of your sale. Therefore, begin with purchasing a luxury home or simple home whichever you prefer, and examine its price in the market. Once you see a boost, search for your buyer and sell it for a good range, you will in turn earn some profits. Make sure that the new price demanded covers the intermediate period of house maintenance costs when the property was under your care and any other expenses you had to cover from your wallet. Or instead of selling it, you can purchase the house and rent it out to tenants at a good market price through which you will get monthly rental income without doing much effort.
2. Real estate investing is a lot like searching for talent.
Nothing comes easy, you need to put some effort into making something beneficial and profitable. The same goes for investing in real estate rental properties, it is much like searching for talent from a lot. Let's say, when you put effort into a child about their career, you know where to put pressure so they will work in the correct direction and win. Similarly, when you purchase a property, check its worth in terms of rental property, see if it meets all your requirements and if you can attract tenants for your land to gain profits. You can remodel - your property or renovate it to make it look more attractive. After this is done, calculate the worth of your property which includes all your renovation costs and time, and place a price on your property. You will find a potential tenant for it. Once you start earning a regular income from tenants, your profit chart will rise and you will have a way out for passive income.
3. There are No Predicting Trends
This is true especially when it comes to real estate, but a steady increase cannot be overseen. No one can make predictions on how the market is going to react. So, study your surroundings and factors which influence your decision and market reactions. Factors that majorly affect real estate investment decisions are interest rates and inflation. Say, the interest rate is high, then market demand for borrowing will decrease leading to a higher interest rate and more investment. Another one is inflation, where if this is on the rise, then property dealers will earn due to a boost in demand for real estate property.
4. You Are Not Alone With Rental Property
Purchasing a new house and maintaining it has a lot of headaches when you are doing it all alone. However, renting it out to tenants can ease your workload. You can rent out your house to a good tenant, they will have a responsibility to pay off your mortgage the amount of which will be deducted from their rent. Also, you need to hire a manager who will look after the property. Apart from this cost, you will only earn benefits without much headache. However, for the manager you will hire, make sure you have done thorough research about that person and whether they can manage things and help you maintain and earn a profit on the property.
5. Flexibility in What You Invest
While in other investment fields like stocks or bonds, where there are high fluctuations and you have no control over profit or any investment flexibility, investing in rental property is very much flexible. If you see a hike in the rental market, you can change the rent price within that moment and demand an increase in price from tenants. If you maintain your property well, then your cost of living won't be that much. And in case of tenants refuse to pay higher rent, you can ask them to leave as no one will stop you from doing so because this is your land. But, before you take these actions, make sure you have studied the market pattern carefully and then only make any decision and prove it advantageous.
6. Gain From Tax Deduction
So far, you have seen many benefits of investing in rental properties. One which is yet to discuss is tax deductions. This is the only field where you have opportunities to be eligible for several tax deductions from income earned in rental property. Under these deductions, your passive income will look small enough, for you can save money. There are deductions applicable in the form of depreciation costs which can be reduced from the value of the property, operating costs that cover the mortgage, maintenance, property manager fees, advertising, etc., and the ownership expenses that include property taxes. Another benefit in the form of taxes involves the fact that you can keep delaying tax payments – for example, the Income Tax act allows an exemption in the capital gains of a recent purchase if the taxpayer invests these gains in another residential property within two years from the date of the sale or constructs another house within three years from the date of the sale. In some countries like the US, you are allowed to defer tax while exchanging similar properties. Then you can use those gains to purchase a better property and even earn more profits without paying any tax.
7. A Steady Fluctuation
You know how the market fluctuates with all ups and downs. However, in real estate, the market is the one that remains steady without frequent fluctuations. This is the point where research and knowledge play a key role. If you have researched your market properly and have prior knowledge about how this market works in ups and downs, then no crisis can block your growth and success. You will be able to get out of any crisis on time with efficiency. Once you invest in a property, it will show a change in price for a longer period with no frequent changes.
8. Partner with intentions of complete control
Having complete control over your investment item is important. If you buy a rental property and wish to make a profit but do not hold property rights as this is not signed in under your name, then you will be dependent on others to make any decision. So always purchase property in your name or a shielded company name like Limited Liability Company. This option benefits a lot in case there are any charges on your company, then you will personally not be held responsible.
9. Never Ending Demand
Other than these points, demand for real estate will always increase as the population never stops nor their requirement to live in a house. So the demand for properties will always stay on top which is why it is a profitable business to invest in real estate and rent it out those properties to all potential buyers and gain a huge amount of profit.
10. Secure Your Emotions and Efforts
When you purchase a house, it requires time and money to maintain and decorate it well. However, if you will rent it out to tenants then they will maintain it properly plus you will get regular rent from them. Also, employers or students are always in great need to stay in a rented house far from their homes which will raise the demand for rented property. One other reason is, say you have a heritage home which you do not wish to sell, then you can rent it out through which it will be maintained and you will also feel satisfied.
11. Support From Financial Sector
If funds are your concern, then you can be assured that the bank will never say no to credit to invest in the real estate sector. But for this, you need to be a reliable investor who knows how to manage credit and for what purpose you need it. If you are a good investor then no financial institution will step back in providing funds. In this way, you do not have to use your own money to earn profits. But one thing to take note of here is, properly calculate the interest you will be paying to the lender, find the cheapest one in the market and once you have the money then use it for investment at a better interest rate that will cover your loan cost and will help you earn profits. And once you have taken a loan to use it as a rental property, make sure you have tenants ready to stay in as you will be paying a higher interest rate on rental property the cost of which will be covered by the tenant. In the end, before you take a loan, consider these factors once.
12. Move Back Whenever You Want
When you do not want to sell your house or wish to make a source of regular income, then you rent out your property to tenants. There is one additional benefit attached to the rented property which is if you need to move back to your house for any reason then you can do so as your house is not sold it is just on rent. Of course, you need to serve rent terms and conditions with tenants before you ask them to move out.
13. Always a Chance To Sell
You always have another option which is to sell your rented house when the market is at boom or you need urgent money for any incident. Renting out doesn't mean you do not have ownership rights, so you can sell it anytime you need to.
14. Diversified Portfolio
You invest in various trending stocks and shares and remain at risk point as the stock market is a highly fluctuating market leading to an instant loss or profit at any time. However, investing in real estate rental properties gives you a chance to balance out your stock loss and gain profit and you also have a diversified investment portfolio.
15. New Contacts Added
When you invest in real estate rental properties and rent them out to potential tenants, you get an opportunity to know different people and have contact with them. Suppose you rent your property to a lawyer, so in case you need a lawyer in the future, that tenant can prove to be of help to you.
In the end, real estate investment is the safest option. Say your property is damaged or burnt then you get to avail of insurance benefits which is not the case with investment in stock markets. The stock market fluctuates so the chances of loss are higher but that is not the case in real estate as a change in property price takes time.