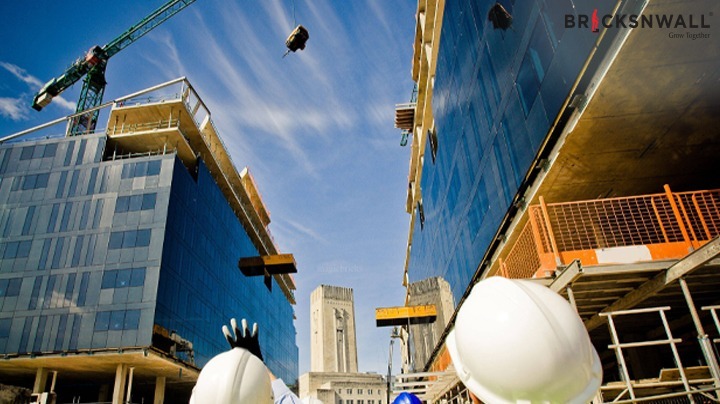 Purchasing a property during the pre-launch phase of a project can be financially rewarding. A property of this type is typically 20-30% less expensive than market rates.
Pre-launch phase projects should not be confused with under-construction projects. "Under-construction projects are generally at 30 to 70% completion stage where the developer has sold around 20 to 30% of the project."
Should You Purchase a Home During Its "Pre-Launch" Period?
This Pie-Chart elucidates the confusion among homebuyers who are unsure whether they should proceed with their decision to buy a home or not. Furthermore, some are completely unaware of the situation.
This blog explains in detail why new launch projects can be advantageous if you are looking to buy a good property at a very attractive price point.
Advantages of Booking a Property During the Pre-Launch Phase
Though the pre-launch phase is recommended for investors, buying a property during the launch phase is a safer bet for end-users because all approvals are usually in place and there is more certainty on the project's delivery.
1. Early birds get the best deals
Since real estate is a highly competitive market, aspiring homebuyers can take advantage of the opportunity to reserve a new home at the lowest possible price when the players try their hardest to attract buyers by offering such early bird discounts.

Whether you want to invest in real estate or find a new place to live, newly launched projects are a great option.

You can easily obtain at least a 35% – 50% price advantage that can be saved for future expenses such as registration fees, interiors, or furnishings.
2. Reserve before the price gets a hike
Another advantage of purchasing a new-launch property is that you can lock in the price before interest rates rise.
Price increases can occur for a variety of reasons, including increased demand for property, new infrastructure development in the area, rising labor costs and raw material costs, revised laws, and so on.

Again, several developers launch a new project and begin by selling a certain number of units at a discount of 20% – 25% to attract more customers and create a buzz in the market.
3. Customizations & additional features
If you choose a completed project, your chances of owning an apartment with the best view or the layout you prefer are slim.
However, if you are purchasing a property in a newly launched project, you can choose from a variety of units and determine which one best meets your needs.
When it comes to a project that is in the new-launch phase, you may want to get a customized interior layout or make minor changes to the design.
4. A wise investment
In most cities, the city center has run out of open space due to the proliferation of commercial and residential developments.
It is thus a wise decision to invest in property based on location and to choose a flourishing area that promises rapid price appreciation.
However, there are many builders who pre-launch their properties, but investing in them may be risky because the legal documentation is not yet in order.
The Bottom Line


To conclude, avoid these and purchase the property at the best price, it is best to book it during the new-launch phase. However, experts believe that a slightly higher rate should not deter customers from purchasing a specific property with a reputable builder because, in the end, what matters is a good property and a good quality of life.

Get The Best Advice From Bricksnwall Consultants!

You can begin exploring the latest range of residential Properties in Greater Noida now that you are aware of the top benefits of owning a newly-launched property. Also, you may seek the best advice from our special real estate experts to prevent any type of risk while booking a property during its pre-launch phase.