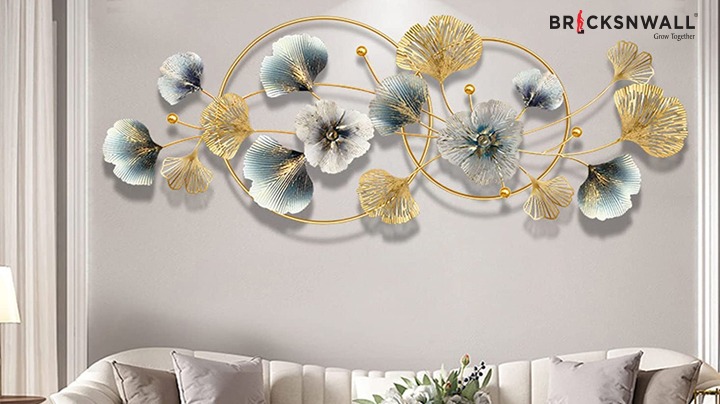 Tired of the same old boring looks and looking for new wall home decor ideas to liven up your space? Those empty walls are brimming with possibilities, and a few additions can transform a house into a home.
Continue reading these incredible ideas if you're ready to transform those stark, bare walls into stylish centerpieces.
Innovative Wall Decor Ideas
Whether you're an art collector, a nature enthusiast, or a book lover, you can personalize your walls to surround yourself with the things you enjoy.
1. Create a mural
By adding a mural to your walls, you can transport yourself to another world. The motif will make a big impact whether you hand-paint it or use a wall covering.
2. Make a gallery wall
Nothing adds more personality and color to a room than a gallery wall. Showcase a collection of art or photographs, or incorporate wall hangings and other ephemera. To spice things up, choose cohesive frames or a variety of ornate variations!
3. Hang plates
Display your favorite dishes and serving platters with wire plate hangers. If you're a design object collector, this could be the move for you.
4. Display a large wall calendar
Keep track of your events while also adding a unique feature to liven up your space. To create a modern look and add a pop of color, use bright and bold calendars with sans serif fonts.
5. Consider thinking outside the box.
Anything can be used as home decor. Consider this amusing trio of skateboards. The vibrant color scheme will energize any room and is ideal for a modern aesthetic.
The Bottom Line
There are numerous simple and quick ways to spruce up your bare walls; all you have to do is decide which one to use. You can decide how much or how little refreshing your walls require based on your taste and preferences, and then take the plunge and get it done.
Take Best Home-Décor Ideas from Bricksnwall!
Bricksnwall Experts provide you with the treasure of both home buying and home furnishing. This can be an excellent method for assisting you in determining the best ideas for your home's decor.
Call a Bricksnwall Consultant to explore your home furnishing alternatives and get home buying advice absolutely for FREE!