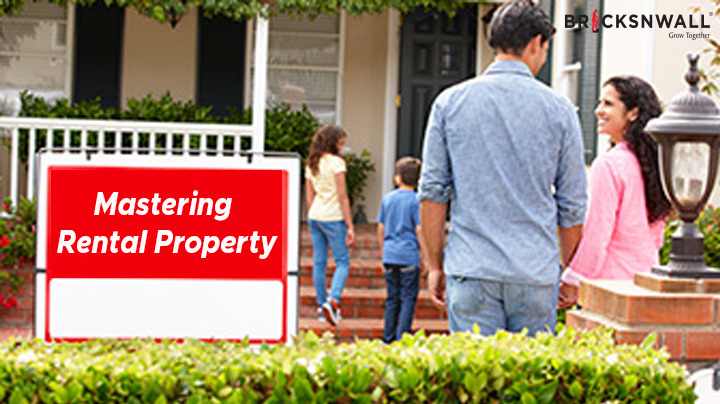 These days investment and earning a regular income are as important as living a healthy happy life. But where to invest is always a big asked question to which no one knows the correct answer. But let me help you with some clear thoughts. You do have multiple options to invest in like shares, bonds, and real estate. My personal favorite and best one is real estate. Investing in real estate ensures a constant flow of income also you are not asked to invest your full time and energy here but still you get regular pay with profits in this field. Want to know how to get detailed information about real estate and rental property? Let's check this below.
1. Know How to Start Research
Research is the setup point or foundation for any kind of business or investment you do. If you know what you are getting into then you will be prepared in advance for all problems and you will know the solution. Begin your research with the local market and see how it is working, which properties are newly built, which one is old and how investors are making profits in this field. Without any prior research, you will end up choosing the wrong property for rental purposes. Rental property works in areas where buyers are attracted and want to live in the area.
2. What are your expectations?
Some are unaware of the fact that rental property investment has a lot of scopes when you are aiming to earn profits and find a way of passive income for yourself. This as a result will give you financial security. The first step to buying rental properties with the intent of profit and positive investment is to remember that you wish to make positive cash flow from this – your cash flow equates to the difference between the rent and the expenses such as maintenance of the property. To get positive cash flow, exploring your real estate market around you and having a few connections with local investors in the market is mandatory, you will get to know their way of working and how they manage things out there. All of these strategies will allow you to assume a safe and steady amount to make – this can be then increased to a profit-maximizing amount that lets you assume a financially steady position to your preferences.
3. Understand the potential of your property
Real estate investing is a lot like searching for talent in playing sports through a steady process from the youngest grades – if you trust the potential of the child, you put in the required effort and time to turn a star out of the child. The same principle applies to rental properties – once you realize the potential of the property that could be any factor ranging from its location, its steady foundation, or its spacious interiors, and then undertake some money and time-consuming decisions such as minor repairs including paint jobs and carpet replacements. Once you have made these changes, evaluate your property value according to that, get out in the market and place a price on it to sell it with good profits. Here, you are seeing the value of the work you are putting in more than the hours that you put in. As a reminder, if you are not well-informed on sprucing up the house, hire professionals whose job is to study the market trends in interior design and amenities instead of doing guesswork. You need to be involved in raising the value of your property as you have now done renovation work and maintained it quite well which will attract good buyers and will increase demand in the market. Increased demand for one property leads to an increase in demand for other properties as well in that particular area.
4. Utilize the taxation benefits
So far, you have seen many benefits of investing in rental properties. One which is yet to discuss is tax deductions. This is the only field where you have opportunities to be eligible for several tax deductions from income earned in rental property. Under these deductions, your passive income will look small enough, for you can save money. There are deductions applicable in the form of depreciation costs which can be reduced from the value of the property, operating costs that cover the mortgage, maintenance, property manager fees, advertising, etc., and the ownership expenses that include property taxes. Another benefit in the form of taxes involves the fact that you can keep delaying tax payments – for example, the Income Tax act allows an exemption in the capital gains of a recent purchase if the taxpayer invests these gains in another residential property within two years from the date of the sale or constructs another house within three years from the date of the sale. In some countries like the US, you are allowed to defer tax while exchanging similar properties. Then you can use those gains to purchase a better property and even earn more profits without paying any tax.
5. No invisible costs, sufficient credit, and other miscellaneous benefits
Purchasing a new house and maintaining it has a lot of headaches when you are doing it all alone. However, renting it out to tenants can ease your workload. You can rent out your house to a good tenant, they will have a responsibility to pay off your mortgage the amount of which will be deducted from their rent. Also, you need to hire a manager who will look after the property. Apart from this cost, you will only earn benefits without much headache.
If funds are your concern, then you can be assured that the bank will never say no to credit to invest in the real estate sector. But for this, you need to be a reliable investor who knows how to manage credit and for what purpose you need it. If you are a good investor then no financial institution will step back in providing funds. In this way, you do not have to use your own money to earn profits. But one thing to take note of here is, properly calculate the interest you will be paying to the lender, find the cheapest one in the market and once you have the money then use it for investment at a better interest rate that will cover your loan cost and will help you earn profits. And once you have taken a loan to use it as a rental property, make sure you have tenants ready to stay in as you will be paying a higher interest rate on rental property the cost of which will be covered by the tenant. In the end, before you take a loan, consider these factors once.
Some myths about keeping money in the bank save you from any risk and you grow your money. However, keeping money in the account is not an efficient method to earn profits. Check out real estate investment.
Apart from these factors, location has a major role to play here. If you have rented out a property in an area where common facilities like schools, food courts, and shopping are not that good, then you will attract fewer buyers. So choose your property location wisely. Like for commercial property, check if it serves the purpose of that work there.
In the end, Real Estate Investment is the safest option. Say your property is damaged or burnt then you get to avail of insurance benefits which is not the case with investment in stock markets. The stock market fluctuates so the chances of loss are higher but that is not the case in real estate as a change in property price takes time. In fact, finance is never an obstacle in this field, as you can take a loan, buy the property and rent it out to earn regular income from tenants.