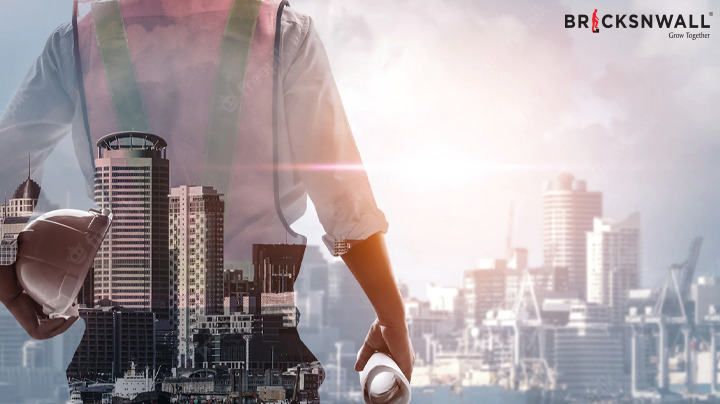 It feels good and comfortable when your surrounding is good with an eye-catching interior. Picking up a house like that these days is a task we all want to achieve efficiently. If we are to search for it all alone then the chances of error and mistakes are high mainly because, of a lack of experience in the real estate field, also it requires a good amount of time, money, and effort. So to avoid such obstacles, and find a good house, it would be best to look for a real estate developer who will remove all your obstacles and will help you settle yourself in a dream come true house.
That being said, before we see how to pick up a good developer in India, let's see how one is classified as a good or bad developer.
The real estate field is surely not an easy industry to deal with and set your career in. Therefore, to set your foot in and earn the goodwill of the best real estate developer, you need to consider a few things:
The locality is one of the prime factors in any real estate project. It affects your and the buyer's decision from the beginning. Even if the house is well developed with a modern interior but the locality is not good enough then the sale will fall short. However, a house not so modernized but constructed in a good locality will be in high demand. Choose your location wisely.
Strong links with other developers and agents in the real estate field will help a good developer earn respect and goodwill in the market which in turn will help them to provide satisfactory services to buyers.
A shortcoming in this process is, to be a real estate developer, does not require any degree or experience, so any person can become a developer in this field. Beware of who is a good developer and who is a bad one.
Now that we know what a good developer is, how about we check out 7 tips for finding a good developer in real estate.
1. Choose One with a Prior Guest:
Developers with good old experienced information are preferable to the ones who are new to this. This is because experienced developers may have already overcome those obstacles and know how to deal with it which one may face when searching for and developing a house. We can check their experience by looking at their previous data, and completed projects.
2. Time Management Factor:
Time management is needed everywhere as it is an essential part of one's success. A developer who values time and ensures no delay in the project will be a good fit for you. Check their previous projects and see if those have been developed on time. Also, it's not just timely completion of the project, but doing it on time with effectiveness and efficiency are taken into consideration.
3. Better Esteem:
The real estate field is a mixture of good, and poor developers. There can be several instances where developers with poor knowledge and a bad experience will lure us towards them by offering fake deals. If somehow we get stuck in their trap, then our good old dream of living in the best house will turn into a nightmare. Therefore, before you choose any other prospect for your project, first choose a developer wisely who has good esteem and is famous among other developers for good reasons like completing the task on time.
4. Exploring Options:
Explore all real estate developers in your area of interest where you want to build your house. Make a list of them. Contact them one by one and note down their qualities, work experience, and other factors. Once done, then choose one from that list after careful exploration. These days we can find anything and everything on social media, so check out your selected developer there. Look for any feedback given by a previous client or any appreciation post.
5. Finance is the beginning:
A developer is of no use with little money in hand. Developing land and satisfying client fully requires a good amount of money. Checking your developer's financial position is just before you sign a contract with them. All can make promises at the beginning of a project but only those with a good financial background can fulfill your promise.
6. Go by the Old-fashion way of meeting:
These days with social distancing and zoom calls in high demand, we avoid meeting in person. However, the real estate business is a tricky one where you will find people of every category, So, you must meet with them in real and get to know about their work and work ethics. This will help us make a wise choice.
7. Honesty is the best policy:
Choosing a good developer who has goodwill in the market and has a great financial background is all waste if our developer is not being honest with us from the start. Honesty is important in every step. We need to ensure that our developer is transparent with us about everything and is not hiding any legal issue or obstacle in case one has arisen.
Final words:
Picking up a good house and living in it is a dream of every buyer which can be fulfilled with the help of a developer who is good in everything, be it financial position, goodwill, or background support. The initial step of development is crucial which is finding a good developer, if we have crossed that part then nothing can stop us from building a home we always dream of.