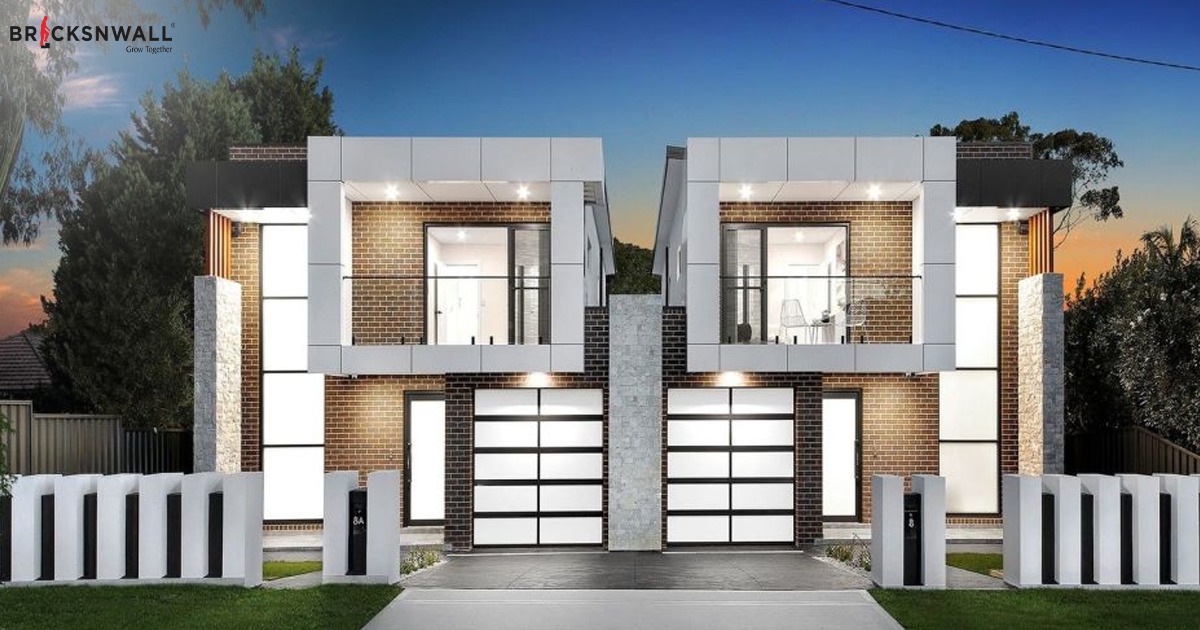 Due to their distinctive characteristics and adaptable living arrangements, duplex homes have been becoming more and more popular in the world of residential buildings. The essence of duplex homes must be understood, whether you're a novice buyer or an experienced investor. We will discuss the idea, advantages, and factors to think about while buying a duplex property in this article.
Advantages of Living in a Duplex
Numerous benefits make duplex homes desirable to a variety of homeowners. They first give rise to the possibility of intergenerational living, enabling families to coexist in close proximity while keeping distinct living quarters. Second, duplexes can generate rental revenue by renting out one apartment to help pay the mortgage. In addition, compared to apartments, duplexes frequently have larger floor layouts and outside areas, giving families or single people more space to spread out and enjoy.
Factors to Think About
There are crucial aspects to take into account when buying or investing in a duplex house. Location is important since access to amenities, schools, and transit can affect both resale value and living comfort. Make that the property complies with all applicable zoning laws and building codes in the area. If generating money through rentals is a component of your plan, take into account the upkeep and repair of the property as well as any potential difficulties with managing tenants.
Affordability and Financing
There are several alternatives available when it comes to financing a duplex house. You can be qualified for an owner-occupied mortgage, which normally has better terms if you want to reside in one property and rent out the other. The second unit's rental income can help defray the mortgage costs, making duplex homes more accessible. To investigate financing possibilities that support your financial objectives, speak with a trustworthy lender.
Home duplex resale value
The potential for duplex homes to have a high resale value is one of its key features. Duplex residences can draw a diverse group of buyers and investors as the demand for adaptable living spaces and income-generating properties rises. A profitable selling opportunity may arise in the future for well-kept duplex residences in prime locations since their value frequently increases over time. Duplex homes are popular because of their versatility in meeting needs like accommodating many generations or earning rental revenue. Because of their adaptability, they are more desirable and marketable, making them a desirable option for prospective buyers. Duplex homes frequently have larger floor layouts and outdoor areas, which can add to their resale value because they provide more room and amenities than conventional flats or condominiums.
Conclusion
A special combination of adaptability, affordability, and financial potential is provided by duplex dwellings. The benefits of multigenerational living as well as the allure of rental revenue have piqued the attention of both investors and homeowners in these homes. You can enter the world of duplex living with success by grasping the concept, taking into account key variables, and looking into financing choices. Duplex residences offer a great possibility for long-term investment and financial success due to the potential for high resale value. You can start a pleasant adventure in the world of duplex living by being aware of the special benefits they provide and making wise judgments.