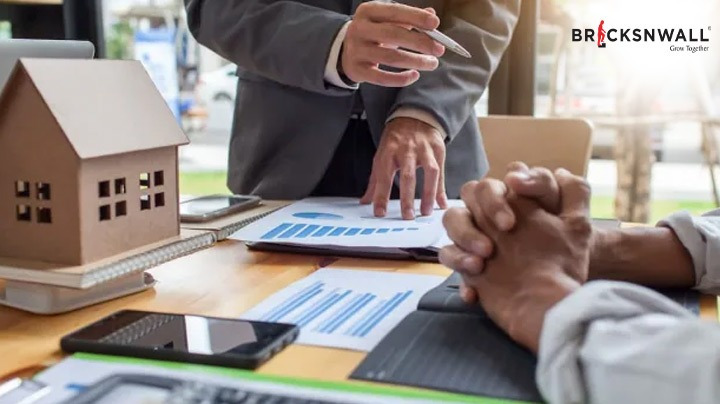 It is important to realize that the concept of investment is very different from what one may think of it. No doubt, investing is not a new concept in finance. Investors are inspired, motivated, and enlightened by stock articles, bonds, and mutual funds. In order to make a profit on an investment, you need to calculate the return on investment. Having said that, it has been disappointing to see recent news about real estate in the past few weeks due to the lack of reform in the industry that has left the real estate sector dry for several years now. It is nevertheless true that real estate is a physical asset. There is no such thing as the earth going anywhere. A fall can also occur in the opposite direction. Make informed decisions by analyzing them properly and learning how to use them. There's a high return on real estate investing. Regardless of their field of expertise, all experts will make mistakes from time to time. There are several mistakes one can make when investing in real estate. Let's examine some common real estate mistakes to avoid mistakes and maximize investment opportunities.
While investing in real estate, the following mistakes should be avoided are :
Eagerness while Analyzing the Deal
The consequences of making assumptions and jumping to conclusions are often severe. Regardless of how large or small the transaction is, it should be accepted and signed patiently. You may miss a relevant point in your hurry to get these great features, so take your time.
Deriding Documentation
Real estate transactions have often been characterized by fraudulent or incomplete documents. The fraud cannot be reported in this case as there is no evidence of it. In order to make an informed investment in real estate, it is essential to have documentation and paper evidence of all transactions. When investing, be sure to sign valid and legal documents.
Sketchy Investigation
When you do not understand what is going on, it is more likely that you will make mistakes in your decision-making. Before investing in real estate, you should thoroughly research the land, the interior, the previous owner, and the surrounding community. In that case, you could end up getting a bad deal instead of a good one if you skip this step and make your investment directly.
Miscalculated Costs
If the property you are interested in is something you like and you want the deal closed quickly, you can skip a few steps. It is important to consider the actual cost of an asset as one of these elements. To determine your expected income, you must be able to accurately predict the cost of the purchase, including repairs and registration fees. In the event of an error in the calculation, charges may be added.
Setting Expectations From Real Estate Investment
In order to achieve our goals, we must generate passive income and profit. If we have high expectations, we will likely be disappointed. As an investment, real estate does not provide us with the ideal opportunity to set high-performance standards. The right expectations come from a diversified portfolio.
Neglecting Risks
Whether the investment is made to acquire assets or real estate, various risks are associated with it. Even so, a real estate investment can still be risky and can offer rewards along with risks. This investment, however, must be examined carefully without overlooking or taking it casually.
Summary
There are several ways in which experts can help investors deal with their risk appetite and combine suitable types of investments. You will be able to handle it right by using knowledge and experience, which will automatically make your position look good as well. The stock market also requires you to commit all of your attention in order to be able to avoid losses and risks in the future as well as be able to make a good profit in the future as you invest in it.