BhuLekh: Understanding State-Wise Bhulekh and the Process of Name Change
Bricksnwall Trusted Experts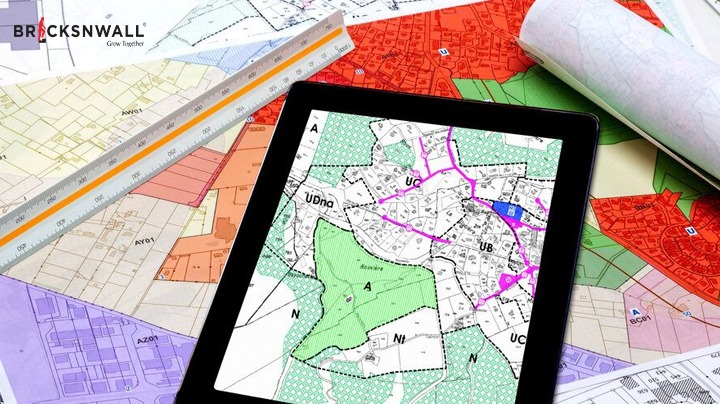 In today's digital age, various government initiatives aim to digitize and simplify administrative processes. One such initiative is Bhulekh, a web portal that provides access to land records and related information. Bhulekh, also known as Bhulekh, enables citizens to view and verifiy land records online, eliminating the need for physical visits to government offices.
Understanding Bhulekh:

Bhulekh is a digital land records portal that offers a transparent and easily accessible platform for citizens to view and verify land-related information. It provides details such as land ownership, survey numbers, plot boundaries, and other relevant data. By digitizing land records, Bhulekh aims to ensure transparency, minimize disputes, and simplify property transactions.
State-Wise Bhulekh:
Bhulekh is implemented at the state level, with each state in India having its own portal and system for land record management. Let's take a closer look at the availability of Bhulekh in some prominent states:
1. Uttar Pradesh Bhulekh:
The Uttar Pradesh Bhulekh portal allows users to access land records, view maps, and verify ownership details. It also provides services like online mutation, record of rights, and access to revenue court cases related to land disputes.
2. Maharashtra Bhulekh:
Maharashtra's Bhulekh portal, known as Mahabhulekh, facilitates the online verification of land records, property ownership, and encumbrance details. It offers services like 7/12 extract, property card, and property registration.
3. Bihar Bhulekh:
The Bihar Bhulekh portal provides access to land records, revenue court cases, and related services. Users can view records by entering details like district, block, village, and survey number.
4. Rajasthan Bhulekh:
Rajasthan's Bhulekh portal, known as Apna Khata, allows users to view land records, obtain property details, and verify ownership. It provides services like e-Dharti, Naksha, and Jamabandi.
Process of Changing Name in Bhulekh:
If there is a need to change the name in land records, certain procedures must be followed. Here are the general steps involved:
Submission of Affidavit: To initiate the name change process, it is necessary to provide an affidavit containing details such as the existing name, new name, reasons for the change, and current address. This affidavit must be signed by two Gazette officers and notarized.
Publication of Advertisement: It is important to publish a notice of the name change in local newspapers. This advertisement should be published in two newspapers—one in English daily and one in the official language of the state. The advertisement should include the new name, old name, date of birth (DOB), and address.
Notification to the Gazette: The advertisement, along with all required documents, should be submitted to the Department of Publishing for official notification of the name change.
Visit the Land Registry Office: Once the legal name change has been completed, the landowner should visit the land registry office. They need to submit all relevant documents along with a small fee to have their name updated in the land records.
Verification Process: The submitted documents will be reviewed by the respective officers, who will conduct an investigation to authenticate the name change request.
Updated Name Change: After the verification process is completed, the government documents will reflect the new name. A copy of the updated documents will be sent to the applicant's address.
Conclusion:
Bhulekh, with its state-wise implementation, has revolutionized the way land records are accessed and verified. It offers citizens a convenient and transparent platform to view land-related information. The process of changing names in Bhulekh involves following the prescribed procedures and submitting the necessary documents to the concerned authority. By embracing digitization and streamlining land record management, Bhulekh contributes to increased efficiency, reduced disputes, and improved transparency in property transactions.