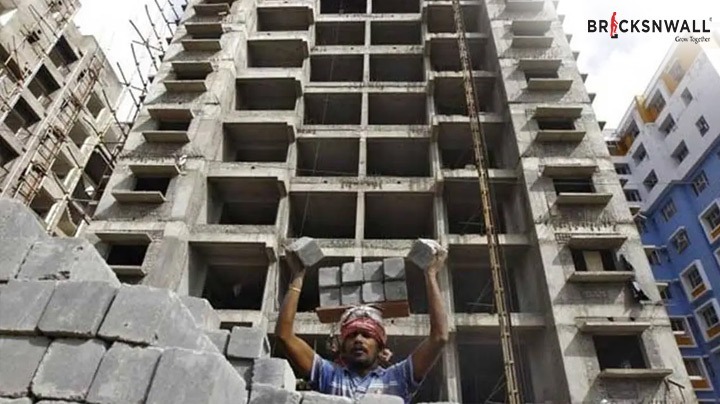 Many buyers may find it alluring to purchase a home before it is officially launched. Pre-launch properties are frequently provided at a reduced price and guarantee substantial returns on investment. Nevertheless, just like any purchase, purchasing a pre-launch property has advantages and disadvantages. In this article, we'll discuss the advantages and drawbacks of purchasing a property before it launches.
Benefits of Buying a Pre-launch Property:
Cheaper Prices: Compared to properties for sale on the market, pre-launch properties are frequently sold for less money. Developers can attract early customers and generate money for the project by offering pre-launch prices. Pre-launch property buyers will probably get a better deal than those who wait until the project is finished.
High Returns on Investment: There is the possibility for high returns on investment when purchasing pre-launch properties. The property still needs to be finished, so there's a possibility that when it is, its value will skyrocket. Investors can also profit from the property's greater demand once finished, which might lead to a higher resale value.
More Options: Purchasing a property before launch offers buyers more options. They have more choices and a better chance of getting their desired property.
Customization: Investors in pre-launch homes might have the chance to change the property that suits their preferences. This could involve picking the property's layout, fittings, and fixtures to create a specialized living area.
Risks of Buying a Pre-launch Property:
Delays in Completion: One of the greatest dangers of purchasing a pre-launch property is the potential for completion delays. Unexpected events like financial hardships, labor disputes, or environmental issues could force developers to postpone their projects. As a result, the client might incur higher expenses, and the property might need to be delivered on time.
Lack of Clarity: The end product's loss of clarity is another risk related to pre-launch properties. Buyers need a clearer understanding of the finished product's appearance, the standard of the building materials, or the property's precise position. Due to the ambiguity, buyers may not receive what they were told, resulting in disagreements with the developer.
Government Policy Changes: The business's profitability may be impacted by changes to regulations or taxes brought about by changes in government policies. For instance, zoning regulations that change could affect the property's value, or tax regulations that change could raise the buyer's costs.
Real estate market turbulence: There is no assurance that a property's worth will rise as predicted due to market turbulence. Buyers who invest in pre-launch properties do so at their own risk, which could result in a lower return on investment if the property's worth does not rise as anticipated.
Tips for Buying a Pre-launch Property:
Due Diligence: Prospective buyers should research the company and the project before investing in a pre-launch property. This might entail looking into the developer's track record, verifying that the project has obtained all required approvals, and assessing the property's location.
Get Everything in Writing: Prospective buyers should obtain written confirmation of any promises or obligations made by the developer. This covers the arrival timeline, materials' caliber, and amenities.
Check the Developer's Financial Situation: Consumers should look into the developer's financial situation. This might entail looking into the developer's credit history, previous endeavors, and project funding strategy.
Long-Term Investing: Buyers should consider the long run when making pre-launch purchases. This might entail keeping the property to take advantage of any possible value growth.
Conclusion
Pre-launch real estate purchases can be wise investments if made cautiously and after careful study. Customers may find the advantages of lower costs, high returns on investment, more options, and customization appealing. Buyers should be conscious of the risks related to pre-launch properties, including completion delays, ambiguity, shifting governmental regulations, and market fluctuations. Buyers can reduce their risks and make wise investment choices by heeding the advice offered in this article. In conclusion, while investing in a pre-launch property may be a good chance, buyers should proceed carefully and diligently to ensure a profitable investment.