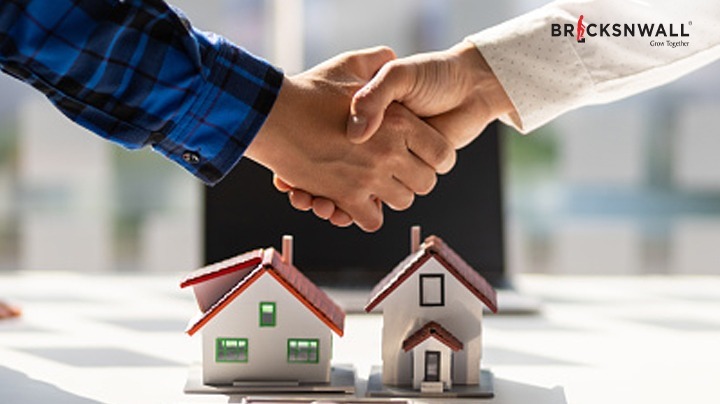 Congratulations on your decision to buy a flat or property in Delhi NCR – you're about to embark on an exciting journey! But before you start signing contracts and collecting keys, it's essential to check that the flat or property you're buying is exactly as it appears on paper.
This detailed guide will lead you through the processes and documentation needed to inspect a booked flat or property in Delhi NCR. We'll guide you through all the hoops, paperwork, and legal terminology so that you can make an informed decision when buying a property. You'll also be able to arm yourself with the right questions to ask so that you know everything there is to know about the flat or property in question.
The good news is that checking booked flats and properties doesn't have to be complicated—and we're here to ensure it isn't! Let's dive in.
What to Consider Before Buying Property in Delhi NCR
Suppose you're thinking of buying a flat or property in Delhi NCR. In that case, it's essential to consider all the factors that go into a successful purchase. Aside from your budget and location preferences, there are several other factors you need to keep in mind. Always check if the property is legally booked and registered with the appropriate agency. You should also ensure that it meets all building codes and safety standards. Additionally, review all the documents associated with the property, such as sale deeds and title certificates. Finally, before making a decision, inspect both the property and its surrounding area to spot any potential hazards or issues.
By following these measures, you can ensure that you acquire a legally booked flat or property in Delhi NCR that provides high-quality facilities and is located in a well-developed region.
Guidelines for Buying Properties in Delhi NCR
Checking booked flats in Delhi NCR is quite a challenging task. If you plan to purchase a flat or property there, you should know the guidelines for buying properties in Delhi NCR. First and foremost, it is essential to research the local market conditions, prices of properties, and neighborhoods where you want to invest in.
The second thing you should do when checking booked flats in Delhi NCR is to get in touch with real estate agents and brokers. They have insider knowledge of the market and can give you insights you won't find anywhere else. Also, they can recommend good properties within your budget so that you can get the best deal possible.
In Delhi NCR, take the following in mind when inspecting booked apartments or properties:
1. Have a clear list of what you are looking for in terms of features, amenities, locality, area, etc.
2. Visit the neighborhood personally and check for safety and security measures like CCTV installation.
3. Make sure all legal documents related to the property are genuine by doing proper due diligence.
4. Always compare prices among different properties and look for discounted offers or deals if available
5. Ensure easy access to infrastructure facilities like schools, hospitals, etc., near the area where the property is located.
Tips for Checking Flat Amenities in Delhi NCR
Now that you've booked the flat of your dreams in Delhi NCR, you must take a few extra steps to ensure you get exactly what you're looking for. As such, here are some tips for checking flat amenities in Delhi NCR:
Check the Parking Arrangements
If your flat comes with a parking space or two, it's essential to inspect them. Look at the area's physical condition and ensure that there are enough spaces for all occupants of the flat. Additionally, see whether there are any limits on parking laws or regulations.
Inspect the Premises
When inspecting the premises, check for any signs of damage and whether or not they have been adequately repaired. Also, look at any safety features like smoke detectors and fire alarms and security features like door locks and CCTV cameras. Make sure to also ask about what the landlord, such as garbage collection and water supply, provides services.
Ensure Quality Services & Maintenance
You must ensure that essential services like electricity, water supply, and sanitation are available in your flat and functioning correctly. Additionally, ensure that any maintenance issues—such as plumbing or painting—are being addressed by qualified personnel promptly.
By taking these extra steps to check on amenities at your booked flat in Delhi NCR, you can rest assured that you'll get exactly what you signed up for!
Conclusion
In summary, there is a lot to consider when checking booked flats and properties in Delhi NCR. Numerous factors exist, from understanding the different property types to verifying legal documents. You can ensure a secure purchase and a stress-free move-in process by checking booked flats and properties in Delhi NCR. With the right resources and knowledge, you can rest easy knowing that you have done everything possible to ensure your dream home is the perfect fit.