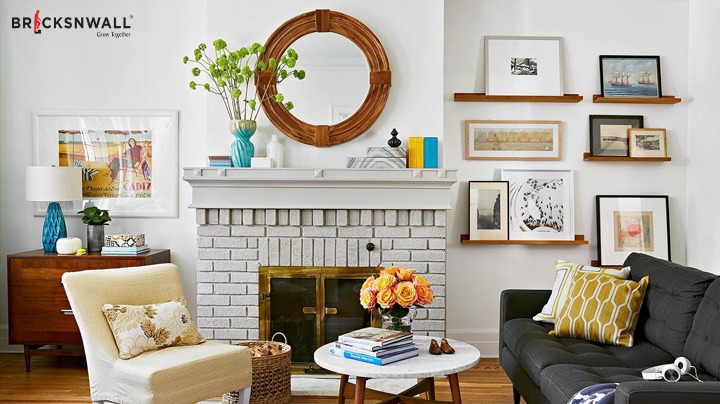 Introduction
Welcome to the definitive resource for advice and ideas on home improvement. We can help you whether you wish to modernise your living space, renovate an existing property, or simply give your house a new look.

Home remodelling

tasks may be both thrilling and overwhelming. It's simple to become bogged down in the process when there are so many alternatives and choices to make. We're here to guide you through the world of home improvement so you can maximise your investment.



This article will walk you through the process of determining your home renovation needs, offer simple DIY project ideas, advanced DIY project suggestions, talk about hiring specialists, and offer advice on how to increase the curb appeal of your property.. This guide is focused about assisting you in accomplishing your home improvement objectives while enjoying yourself. So let's get going!
Evaluating the improvement requirements for your home Though it can seem overwhelming when you look at all the alternatives, home improvement is an exciting proposition. It can be challenging deciding where to begin when there are so many tasks to take on, ranging from simple do-it-yourself projects to complex ones and everything in between. However, everyone can make their home feel and look exactly the way they want it to with some careful observation and planning. Identifying your home renovation requirements: Identify the trouble spots: It's crucial to identify the areas of your house that require most of your time before beginning any home renovation projects. Exist any plumbing issues that need to be resolved? The roof may be leaking. The paint may be chipping. Once you recognize these problems, You can begin developing a strategy to deal with these problems once you have identified them. Create a budget: Since home repair projects can be costly, it's crucial to do so at the outset. With a lot of possibilities, it's simple to get carried away, but creating a budget will keep you on target and stop you from going beyond. You'll be happy about your home upgrades and maintain control over your expenses if you stick to your budget. Compare the viability of DIY projects to professional hiring: The choice of whether to take on the project yourself or employ specialists is one of the most important ones you'll have to make when it comes to home remodelling. While DIY projects might help you save money, if you're inexperienced, they can also result in expensive mistakes. On the other side, hiring experts can be pricey, but they'll have the knowledge to complete the task effectively. Before picking a choice, consider your skills and the project's difficulty. Before starting any work, it's crucial to evaluate your needs for home renovation. Spend some time determining the issue areas, establishing a budget, and comparing the viability of DIY work against paying experts. You'll be well on your way to finishing your home renovation project if you keep these guidelines in mind.
Easy DIY home improvement projects
Do you have the want to modify your house but are concerned about the cost? Do not worry, my dear readers; I have put together a list of quick DIY home renovation projects that will not only help you save money but also make your house appear luxurious. Let's start by discussing painting. One of the simplest and most affordable methods to modernise any space is to paint. A space may look lively and appealing with the application of a new coat of paint. So start painting and grab your paintbrush! Don't be scared to use colour creatively; a splash of colour can work wonders. Shelves and organisers are the next item on the list. When it comes to making the most of your space and maintaining order, these are game-changers. Adding storage to your home, whether it be a floating shelf or a full-on wardrobe organiser, is always a smart move. Additionally, when you can locate your favourite shirt without sifting through a mountain of clothing, you'll feel like a total badass. Finally, let's talk about up cycling. Up cycling is the process of transforming something used into something lovely and new. In addition to being environmentally sustainable, it gives your house a distinctive touch. Use your imagination while coming up with up cycling ideas; you never know what you might think of! There you have it, everyone! Simple DIY home renovation projects like painting, building shelves, and up cycling may completely change the look of a space without emptying the bank. Why are you holding out? Take out your tools and start working!
Home improvement projects for advanced DIYers
For folks who are reachable with tools and love the feeling of feat that includes tackling a hard mission, advanced DIY domestic improvement projects can be a outstanding manner to take your talents to the subsequent stage. But, those tasks are not for the faint of heart, and that they require a sizable amount of time, effort, and attention to detail. Here are a few key suggestions to keep in thoughts if you need to take your DIY game to the following stage: installing mild furnishings and ceiling lovers: this could appear to be a straightforward mission, but it could be more complicated than it seems. You will need to cautiously follow the manufacturer's instructions for wiring and installation, and ensure you've got all of the vital tools and safety gear. Additionally, in case you're managing an older domestic, you could face some surprising challenges and want to be prepared to troubleshoot as you pass. Tiling floors and backsplashes: Tile can be a beautiful and durable option for flooring and backsplashes, but it's now not an easy fabric to work with. Further to the demanding situations of reducing and laying the tiles themselves, you will additionally need to make certain that the floor under is properly organized and which you use the right materials for grouting and sealing. This is surely a undertaking in which practise and interest to detail are key. Changing windows and doors: Upgrading your property's windows and doors could have a huge impact on each its appearance and strength performance. But, that is a complex task that entails particular measurements, careful removal of old substances, and precise installation techniques to make certain that the whole lot is watertight and comfy. It is also crucial to consider your climate and pick materials in order to be first-class suited in your nearby conditions. Keep in mind, while it is tempting to take on ambitious DIY tasks, there are some obligations that are great left to the professionals. If you're no longer confident on your talents or do not have the necessary gear and experience, it is continually higher to lease someone who knows what they're doing in preference to risk making steeply-priced mistakes. With that stated, in case you're up for the undertaking, advanced DIY tasks may be a notable way to enhance your own home and your skills. Just make sure you do your research, plan cautiously, and don't be afraid to ask for help in case you need it!
Hiring professionals for home improvement
Hiring experts for home development may be a nerve-wracking enjoy, especially in case you've had a bad revel in within the beyond. But worry not, there are approaches to make sure you discover a contractor who isn't most effective certified and certified but also a pride to paintings with. First matters first, locating licensed and certified professionals is not as daunting a project as it could appear. A brief Google seek will yield a plethora of options, however you need to ensure you're narrowing down your seek to legitimate sources. No, your pal's cousin's nephew who dabbles in electric work on the weekends doesn't matter. Look for contractors who're individuals of change companies or have earned certifications in their unique discipline. Those credentials aren't a assure, but it's an awesome beginning. Once you've got narrowed down your list, it is time to get more than one prices. Don't simply settle for the first contractor you speak with, as tempting as it may be. Get at least three one of a kind fees from specific contractors. This now not best guarantees you're getting a truthful rate but additionally offers you the opportunity to peer how every contractor communicates and works. Bonus points if they come on time (what a concept!). Last however not least, take a look at references and evaluations. Do not be afraid to ask the contractor for references or beyond customers you could speak with. You need to understand what you are getting into before any work starts off evolved. And make sure to examine opinions on reliable sites like Yelp or Angie's listing. It's critical to understand that no contractor may have an excellent file, but if you see multiple crimson flags, it's pleasant to transport on. Do not forget, hiring professionals for home development is not a precise science, however via following those steps, you are placing yourself up for success. Now move forth and construct the house of your goals with fewer complications
Maximizing your home& curb appeal
Let's be honest, we all claim our residences to feel their stylish from the check. Whether it's impressing guests or simply showing off to the neighbours, check appeal matters. So how do you frame your residence stand out? Originally, landscaping and gardening can go a long way in enhancing your home's surface. Trimmed walls, fresh flowers, and a well-docked field can make all the difference. Plus, getting some fresh air and exercise while doing it does not hurt moreover. Secondly, refreshing your home's surface with a fresh fleece of makeup or streamlined siding can add an ultra modern touch. And let's be real, no one wants to be the only house on the block with drab and worn-out makeup or siding. Last but not least, replacing or streamlining your frontal door and windows can boost your check appeal while also adding value to your home. Plus, you get the added perk of bettered energy effectiveness. In short, maximizing your home's check appeal does not have to be rocket wisdom. Some simple home enhancement systems geared towards perfecting your home's surface can do prodigies. So why not give it a try? Who knows, your neighbours might indeed thank you.