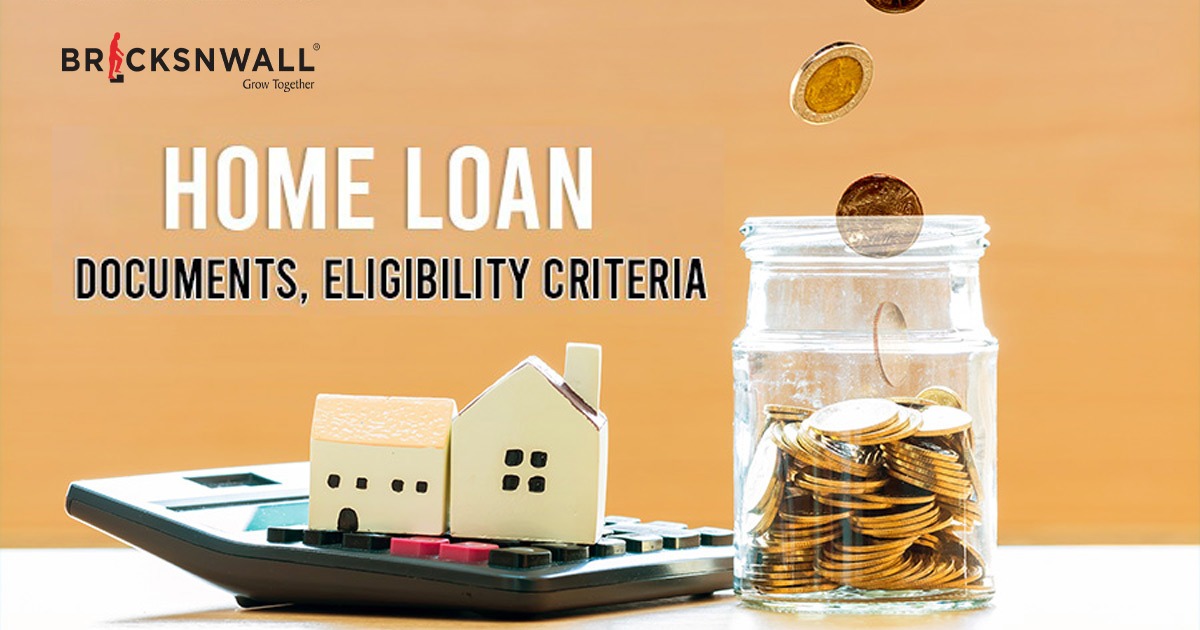 A home loan, usually a mortgage, is obtained to buy real estate. The property is used as collateral for the loan, giving the lender the right to sell the home to recoup their losses if the borrower cannot make payments.
A home loan is a sizeable financial commitment that needs to be carefully planned for, budgeted for, and taken into account. You can decide whether a house loan is the best option for you by being aware of all the elements, such as interest rates, eligibility requirements, and the application procedure. You can realize your dream of purchasing a home with the help of a home loan with the proper preparation and direction.
Here are the essential documents and eligibility criteria for a home loan.
Required paperwork for home loan applications:
You must present identification documentation, such as a passport, Aadhar card, driver's license, or PAN card.
Address verification is required, and acceptable forms of identification include a utility bill, bank statement, Aadhar card, and driver's license.
Income documentation: You must submit income documentation, such as pay stubs, tax returns, bank statements, or a letter from your employer.
Documents about the property you purchase, such as the sale agreement, the title deed, and property tax receipts, must be provided.
You must give evidence of your employment, such as a letter from your company or a work experience certificate.
Bank statements: To demonstrate your financial stability, you must present statements from the previous six to twelve months.
Passport-size photos: To complete the application procedure, you must submit passport-size photos.
Eligibility requirements for a home loan:
Age: To be eligible for a house loan, you must be at least 21. While the upper age limit varies amongst lenders, it usually falls between 60 and 65.
Income: Your ability to repay a mortgage largely depends on your income. Most lenders need a minimum monthly income of Rs. 25,000 to Rs. 30,000, though this can change based on the lender and the property's location.
Credit score: Your credit score is critical in evaluating whether you qualify for a house loan. Most creditors need a credit score between 650 and 750, while some might accept lower scores with higher interest rates.
Employment situation: Your ability to obtain a mortgage depends partly on your employment situation. Most lenders demand that you have a reliable job and at least two to three years of work experience.
Property value: Your eligibility for a home loan is significantly influenced by the property value you purchase. Most lenders offer loans for up to 80% of the property's value, but this can change depending on the lender and the property's location.
Existing loans: Your ability to obtain a mortgage may be impacted if you currently have any loans, such as a personal or auto loan. Before issuing a loan, most lenders take your debt-to-income ratio into account.
Conclusion
In conclusion, obtaining a mortgage necessitates thorough planning and preparation. To be eligible to apply for a home loan, you must meet specific requirements for documentation. Your chances of being approved for a house loan can be improved by supplying the required paperwork, proving your eligibility, and maintaining a high credit score. To obtain the best offer for your circumstances, always shop around and compare interest rates, fees, and other terms and conditions. A house loan can assist you in realizing your dream of home ownership with the proper preparation and direction.