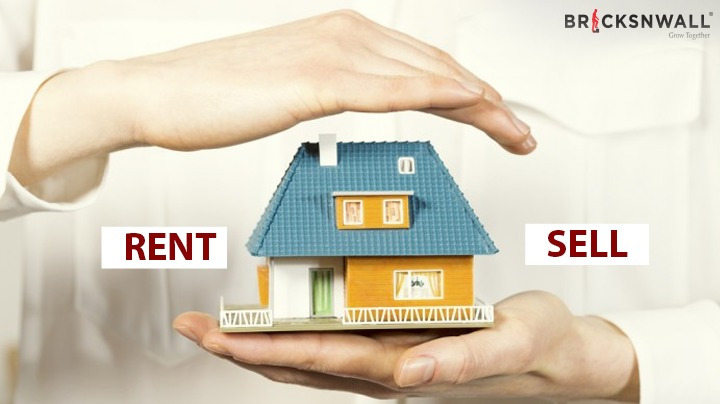 A few years ago, it was more difficult to lease, rent, or sell a home. Don't stress out anymore over leasing or selling your property. The internet real estate portal facilitates access to the market. Use Bricksnwall's no-cost internet listing service to find serious buyers for your home. Try the site if you want a quick and honest transaction when selling, renting or leasing your property online. You can do it here without a fee if you have real estate to sell, rent, or lease. If you are having trouble locating the ideal home, you can use the "post requirement" feature to specify the parts you're looking for.
It's easy and free to list your property.
Simply following the procedures will have your listing live in minutes. Once all requirements have been met, your property will be made public after verification.
1. Provide the Property's basic information.
You need to get your properties in tip-top shape if you expect to sell, rent, or lease them quickly. Details about your Property, including the type of Property, state, and district it is located in, as well as your contact information (including phone number and email address), must be included when posting it on the Bricksnwall real estate platform.
2. Fill it out with media and details.
It includes high-quality photographs or videos to aid comprehension. High-quality photographs assist. Upload photographs of your living room, kitchen, bedrooms, baths, terrace, garden, and other amenities to give the reader a better sense of your Property. Before listing your home on Bricksnwall, give it a once-over. Neighborhood or street photos are usually intriguing.
3. Premises and Services Details:
Include any additional property information that you think will interest potential renters or buyers. That which you reveal must be true. All the features and conveniences should be listed as well. Priority tags are another choice that can help you sell your home quickly.
Benefits of Listing the Property for sale, rent, or lease on a real estate website
Save Time
People are so occupied with their lives today that they rarely take the time to look for a new place to call home. As such, they benefit significantly from Bricksnwall's listing services for real estate. There is no cost to use the site, and anyone can sign up and log in to look for a home that suits their needs.
Effective:
Every day, more people see your property profile, boosting your chances of finding a buyer, seller, or tenant without effort. Bricksnwall's online real estate listings include photos and a simple method to view properties. You're given more options than in real time.
Improved Efficiency: -
Online listings are best for swiftly finding a house. They found many residences in minutes, accelerating deals. Bricksnwall profiles give real estate agents, developers, builders, and investors credibility. Listing your property online gives you instant credibility with buyers, sellers, renters, and lessees.
The appointment is Set, and the Tenant and Buyer choose the Property.
If a potential buyer or tenant is interested in your home after you've listed it, they'll likely ask for your contact information. After exchanging contact details, the two parties will set up a meeting.
The first stage in buying, selling, renting, or leasing a house, apartment building, business space, or factory is identifying potential buyers, tenants, or lessees. You can't rely solely on people in your inner circle anymore. It would help if you broadened your search parameters to increase your pool of potential candidates or improve the quality of the offers you receive.
Don't fret if you own any commercial real estate. You can post real estate listings for free on Bricksnwall. For free, you may also publish advertisements for commercial real estate available for purchase, lease, or rent. As such, you must give specific information about your commercial Property.
Typical categories of real estate include:
You can find out about:
Area

Floor details

Furniture availability

Location

Office

Shop

Coworking space

Showroom

Godown/Warehouse

Industrial shed

Industrial building.
The neighborhood and the surrounding area:
Specify the city, street, and neighborhood, and either provide a detailed description of the area or include a map.
Concerning the Fees
Your anticipated monthly rent.

How much money you're anticipating getting in a deposit.

The rent already includes the cost of maintenance.

The Property's level of furnishing (complete, partial, or none) should be noted.

Whether or not the prices can be lowered.

Provided the date on which possession can be taken.

Multiple potentials uses for the space, including retail, office, and financial.
Amenities
Consider whether or not there is a generator on the premises.

Whether or not there is an elevator in the building.

The property has a parking area or not.
Conclusion
The location of the Property should be discussed. It's not far from a busy shopping district or a busy downtown area, etc. It would help if you created a brief, straightforward description to add personality to your home. It would help if you highlighted the Property's most striking attributes and why they make the home stand out from the competition.