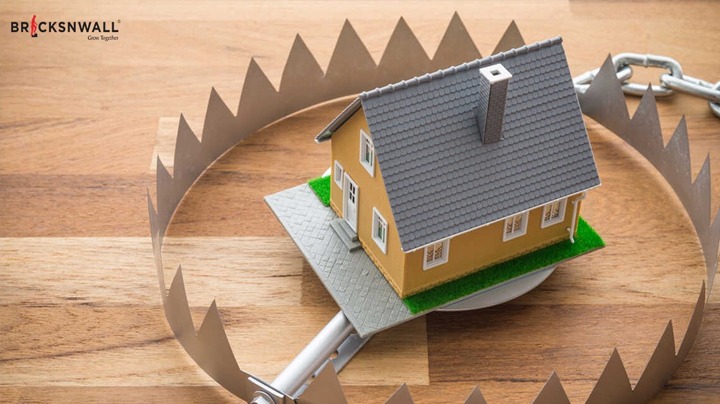 Introduction
An increase in demand is being seen in the real estate market, which is making it ripe for fraudulent transactions. Unscrupulous individuals take advantage of vulnerable tenants. Enticing them with tempting offers and clickbait options. To protect yourself from falling prey to real estate fraud, it is essential to adopt. You must go for a cautious and informed approach—the same on how to safeguard your interests as a tenant and avoid fraudulent schemes.
Stay Wary of Unrealistic Deals
While attractive deals might seem enticing, exercise caution before rushing into anything. Conduct thorough research and compare prices in the locality. If the owner pressures you to close the deal, take a step back and reevaluate the situation.
Visit the Property in Person
Virtual property tours and online listings can be helpful for shortlisting properties. But always make it a point to visit the property in person before finalizing anything. Even when making any monetary commitments. A physical inspection ensures that what you see online aligns with reality. Speak to neighbors or the society manager to verify the property's authenticity.
For those unable to visit, consider enlisting the help of a trusted acquaintance. You can even rely on your friend, relative, or colleague to inspect the property on your behalf.
Watch Out for Red Flags
If an owner asks to transfer token money, you must be cautious. That, too, without physical inspection, be extremely cautious. Exercise double caution if they claim to have numerous interested parties. Make sure they do not pressure you to make immediate decisions. Cross-check all information twice, and do not let anyone exploit your time constraints.
Solidify the Lease Agreement Before Transferring Funds
Always ensure a comprehensive lease agreement is in place before exchanging any money. Avoid listings that demand upfront payments without providing proper legal documents. One that clearly outlines all terms and conditions of the transaction. Including rent, deposit, and duration, before making any financial commitments.
Do Your Diligence Even with Brokers or Offline Channels
While using brokers or offline channels, do not rely on their word. Independently verify the property and owner's credentials. Avoid transferring money to intermediaries. Instead, pay directly to the owner's account.
Exercise Caution with Links and QR Codes
Beware of phishing emails or messages. Especially the ones that prompt you to click suspicious links or accept QR codes. Fraudsters may pose as army personnel, citing their inability to meet. Always verify their identity and thoroughly scrutinize any documents. It must be done before proceeding with the deal or making any payments.
Conclusion
Protecting oneself from real estate fraud requires a proactive and vigilant approach. With this, you can minimize the risks associated with property searches and transactions. Always visit properties in person, and verify owners' details. Also, solidify lease agreements before exchanging funds. Stay cautious with digital communications, avoiding suspicious links and QR codes.
Remember, a discerning and informed approach is your best defense. By following these steps, you can protect your interests confidently. Navigate the real estate market, ensuring a secure and trustworthy transaction process.