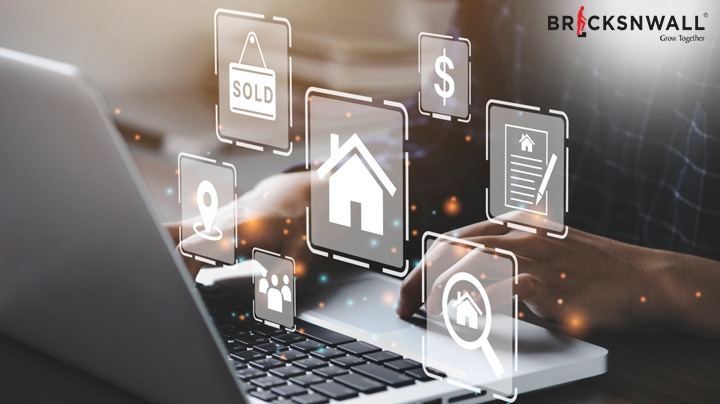 In today's fast-paced world, the internet has become an integral part of our daily lives, which holds for property buyers as well. With the vast amount of information available online, searching for properties on the internet has become a popular and convenient way to find your dream home. However, navigating the various real estate websites and available tools can take time and effort. This blog post will discuss valuable tips and tricks for effectively searching for online properties. Whether you are a first-time homebuyer or a seasoned investor, these tips can help you streamline your search and find the perfect property.
1. Use Trusted Real Estate Websites
Numerous real estate websites are available online, but not all are trustworthy. It's important to use reputable websites with a good track record. Some popular and reliable real estate websites include Zillow, Redfin, Realtor.com, and Trulia. These websites have comprehensive databases of properties and offer a range of search filters to help you find the perfect property for you.
2. Set Your Search Parameters
Once you've identified the real estate websites you want to use, it's time to set your search parameters. Start by selecting the location you wish to search in, then narrow down the search criteria based on your budget, property type, size, number of bedrooms and bathrooms, and any other essential features. You can also set up alerts to receive notifications when new properties that match your criteria become available.
3. Use Google Maps
Google Maps can be an excellent tool to help you narrow down your property search. You can search for properties within a specific area and then zoom in to see details about the surrounding neighborhood. This can help you better understand the local amenities, transportation options, and overall feel of the area.
4. Check Out Property Portals
Property portals are websites that specialize in real estate listings from multiple sources. These websites often have more comprehensive listings and a wider range of properties than individual real estate websites. Some popular property portals include 99acres.com, bricksnwall.com, magicbricks.com, nobroker.in
5. Don't Forget About Social Media
Social media can also be a valuable resource for finding properties. Many real estate agents and brokers use social media to promote their listings and showcase properties. You can also join local community groups on Facebook or Nextdoor to understand the local real estate market and see if any properties are available.
In conclusion, the internet is an excellent tool for searching for properties. Still, using reputable websites and setting your search parameters carefully is essential. Google Maps and property portals can also be helpful in your search. Remember, social media is a potential resource. With these tips, you can streamline your property search and find the perfect home for you.
Conclusion:
In conclusion, searching for online properties can be a convenient and effective way to find your dream home. However, it's important to use reputable websites and set your search parameters carefully to avoid being overwhelmed by the vast online information. Utilizing Google Maps, property portals, and social media can help you narrow your search and find the perfect property. By following these tips, you can make the most of the internet's resources to find your ideal home.
While shopping for a new house, most individuals have a decent concept of what they want. They know the general area they want, the sort of home they desire, and maybe even the particular school district or community they want.
One of the most common mistakes individuals make is being overly focused on their quest. They may miss out on finding the right property for their requirements if they restrict their alternatives too much. While looking for a new house, it's crucial to have an open mind and be prepared to evaluate properties somewhat outside your initial search boundaries. With some creativity, you could find the right spot to call home.