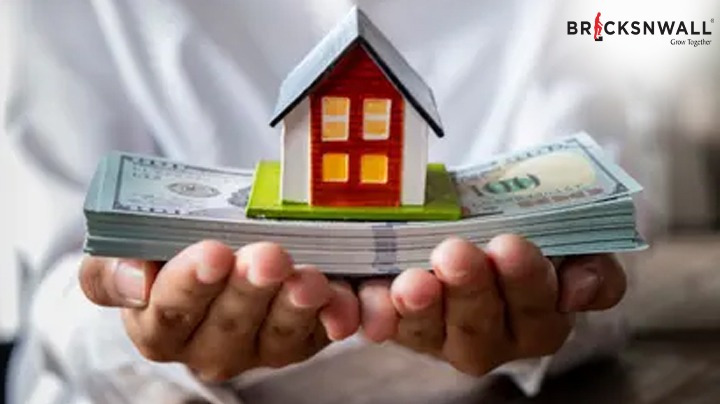 If you've put your house on the market, you undoubtedly want to obtain the greatest deal and sell it as soon as possible. Before you can reach a contract that benefits both sides equally, many purchasers will need to inspect your house. This is a drawn-out procedure that can be very tiresome because the buyer is considering a number of resale houses, and yours is just one of them. Therefore, it is your responsibility to draw his attention to your house by making it stick out in the crowd.
Here's how to make your house an appealing and marketable property.
Select the ideal broker
The right broker must be chosen if you wish to sell your home. Ask at least three brokerage firms to evaluate your home and show you some recently sold similar homes. Speak with some of their former customers. If you can, look at the properties they trade in. Additionally, make sure the broker you choose has a user-friendly website and makes use of all available property sites.
Evaluate Your Curb Appeal
Your home must have a welcoming exterior. Only if they like what they observe from the outside will buyers enter. Make sure the floor is clean and that the exterior of your property is well painted. Mow the lawn if you have one. To make the outside of your house more attractive, you may also think about placing flower planters there.
Make sure your home is immaculately clean
A spotless home speaks for itself. Ensure that there are no specks of dust that could harm your chances of making a sale window cleaning, floor mopping, and cleanliness and tarnish inspections of the faucets and mirrors are all recommended.
Online Property Registration
Post a listing for your property on a well-known real estate website like 99acres, bricksnwall, Magicbricks etc. It is simple, quick, and cost-free. You greatly increase your chances of receiving inquiries from sincere purchasers thanks to the enormous reach of online property forums.
Make a small fix
Repair jammed drawers, cracked tiles, and incorrectly closed doors. Check to make sure all the bulbs are on and that the faucets aren't dripping. Consider painting your walls with neutral hues.
Depersonalize, purge, and organize
Get rid of everything you don't need. Put your personal belongings in a bag. It's essential that prospective purchasers can picture themselves residing there. If the area is tidy and doesn't contain anything that might identify it as yours, the transfer might be easier. A cleaned area also provides the sense that it is bigger.
Emphasize the House's USP
Your house may follow Vaastu guidelines or be highly walkable. Your balcony might overlook a breathtaking view or a lovely garden. Profit from the USP (Unique Selling Proposition) of your home by highlighting it to potential purchasers.
Make Sure You're Flexible
Sometimes a buyer might wish to relocate before you're prepared to leave. Be flexible in this context, even if it means short-term home rental.
Promote Your Broker
Paying your broker an additional incentive, such as 0.5%, will encourage him to make every effort to secure the best possible bargain for you.
Take photos of your house from every angle possible
Make sure to capture images of your home in high resolution. It makes sense to commission a qualified photographer to do the assignment.
Be accommodating when it comes to home touring
Be accommodating when it comes to when potential buyers can visit your house, even if it is uncomfortable. In the absence of your broker, you should be prepared to oversee your home viewing. Time restrictions and rigid viewing policies deter buyers.
Give your customer no more time than is necessary
Give buyers no justification to reject the deal. Keep in mind that a lot of sales deals go through because the seller is disorganized and moves too slowly. Buyers may lose interest in the property or discover new ones if there are delays.
Examine Your Property from a Buyer's Eye View
Take a detached view of your residence. Look outside while you're there. Examine each room to see how a buyer could perceive it. Rearrange the furnishings until you feel the space is cozy and inviting.
Conclusion
Don't count on luck to find you a great price on a house. Prepare thoroughly. Beautify the area. Documentation should be corrected. Prepare to close a great deal on your home by include a competitive pricing in your efforts.