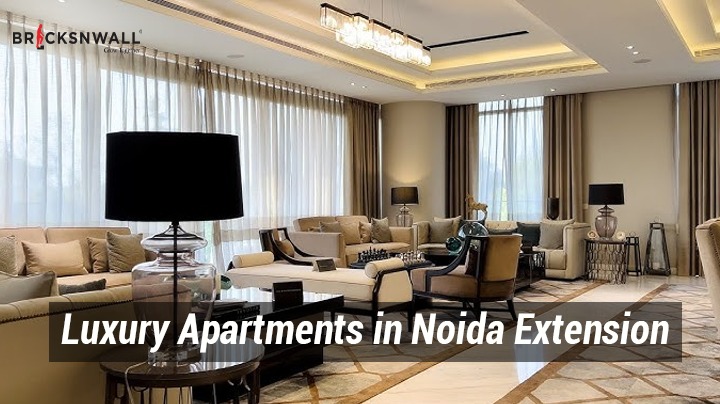 Noida Extension, with its modern infrastructure and burgeoning real estate developments, has become a sought-after destination for homebuyers seeking luxury and comfort. The region offers a variety of options, and among them, the Nirala Aspire projects stand out as epitomes of opulence and sophistication.
Nirala Aspire, Sector 16 B Noida Extension
Nirala Aspire beckons you to experience a luxurious lifestyle in its 3BHK flats. With a semi-furnished status and a super area of 1596 sq. ft., these apartments redefine spacious living. The presence of two balconies offers an excellent opportunity to relish scenic views and bask in natural sunlight. The property, currently under construction, assures quality and modern design.
As part of this development, you'll have access to amenities that enhance your everyday life. The park-facing and road-facing apartments provide a serene environment, while the clubhouse and gymnasium cater to your fitness and recreational needs. The intercom facility and power backup ensure convenience and uninterrupted living. The covered car parking ensures the safety of your vehicles.
Nirala Aspire Low Rise, Sector 16 B Greater Noida West
Nirala Aspire Low Rise, nestled in the heart of Noida Extension, presents an exquisite opportunity to reside in the lap of luxury. These 3BHK semi-furnished apartments, with a super area of 1579 sq. ft., redefine elegance and style. The presence of three balconies ensures you are always connected with nature and experience a refreshing ambiance.
The development comes with a promise of quality living within six months. The covered car parking ensures your vehicle's safety, while the clubhouse, gymnasium, and power backup guarantee a comfortable lifestyle. This is not just a residence; it's an embodiment of modern living where every detail is meticulously designed to offer you the best.
Embrace the Luxurious Lifestyle
Noida Extension's luxury apartments redefine the concept of upscale living. The Nirala Aspire projects offer more than just living spaces; they provide a lifestyle filled with convenience, elegance, and comfort. With meticulous attention to detail and a focus on modern design, these properties are a testament to the evolving landscape of Noida Extension.
If you are seeking a residence that goes beyond the ordinary and offers a blend of luxury, convenience, and tranquillity, Nirala Aspire is your answer. Experience opulence, redefine comfort, and make Noida Extension your luxurious haven.
What is Bricksnwall?
An invention of Noida Fortune Propmart Pvt. Ltd, founded in 2008, Bricksnwall is committed to improving lives via beautifully designed environments. Whether you are looking for residential or commercial real estate, Bricksnwall seeks to find the best properties that suit your preferences and requirements, ensuring your utmost satisfaction.