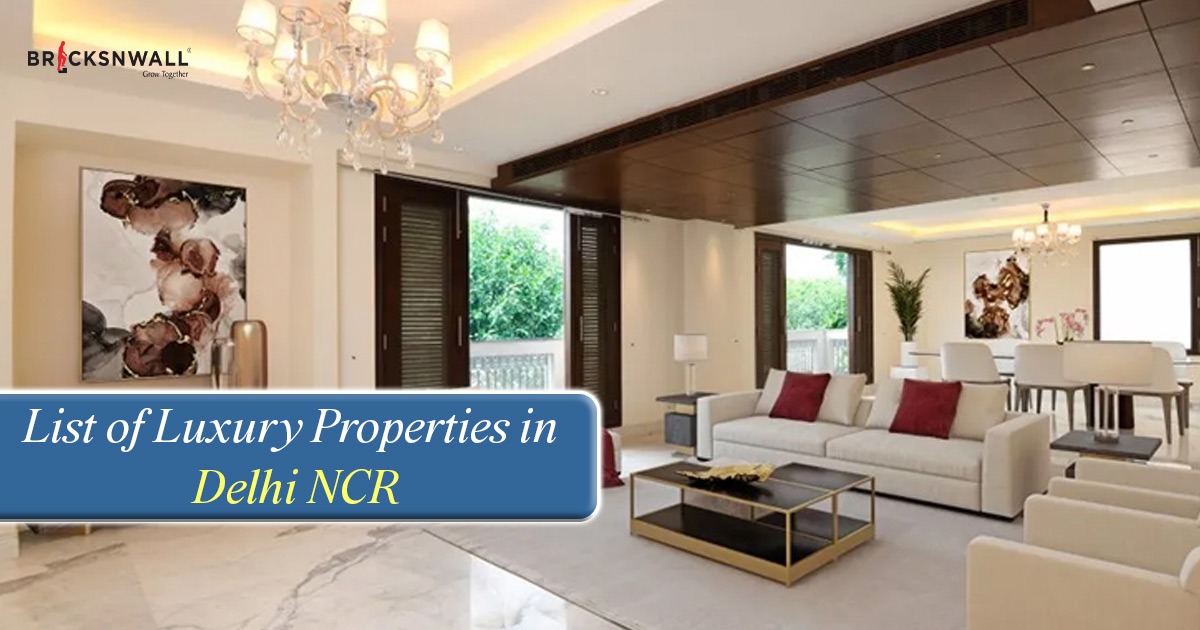 Delhi NCR - a centre of luxury living Style! From high-rises to lavish mansions, luxury real estate in the Delhi NCR region is the definition of luxury.

And it's not just the posh places in Delhi that boast of such properties, areas like Gurugram and Noida also have their share of exclusive properties.
Here are some of the luxury properties that you might be interested in:
DLF Kings Court: It is located in Greater Kailash, DLF Kings Court is a gated community offering luxurious flats and apartments. This property is furnished with modern amenities such as a swimming pool, gym, and a park.
The Leela Ambience Convention Hotel: If we discuss this property so This property is a luxurious hotel located in East Delhi, near the Yamuna Sports Complex. Its features modern amenities such as an outdoor pool, a fitness centre, and a spa.
Ambience Caitriona: Located in Ambience Island, Gurgaon, Ambience Caitriona is a gated community of luxurious villas. The property has a clubhouse, a gym, and a swimming pool, and that provides 24-hour security.
The Lodhi: The Lodhi is a luxurious boutique hotel and it's located in Delhi, close to the India Gate. It offers high-end amenities such as a spa, a gym, and an outdoor pool.
ATS Knightsbridge: In Sector 124, Noida, is based on the English city of London theme and has well-ventilated spacious apartments. This property has excellent amenities like a swimming pool, landscaped gardens, and sky lounges, making it a perfect choice for luxury living.
These are just a few examples of luxury properties in the Delhi NCR region. There are many more options available depending on your specific needs and preferences.
Luxury properties are available in the Delhi NCR region, and the above examples are just the tip of the iceberg. The region is full of numerous options to suit the varying needs and preferences of potential buyers. From sprawling bungalows to high-rise condos, there's something for everyone. Whether you prefer a quiet location away from the hustle and bustle of the city or an urban setting with all the modern amenities, the options are endless. With the help of a reliable real estate agent, you can easily find the luxury property that perfectly fits your needs.
Luxury properties in Delhi NCR are more than just a status symbol. They have features that cater to the ultimate indulgence of the occupants. These properties are designed to offer a luxurious lifestyle that redefines urban living. Location advantages are one of the most significant factors that make these properties unique.