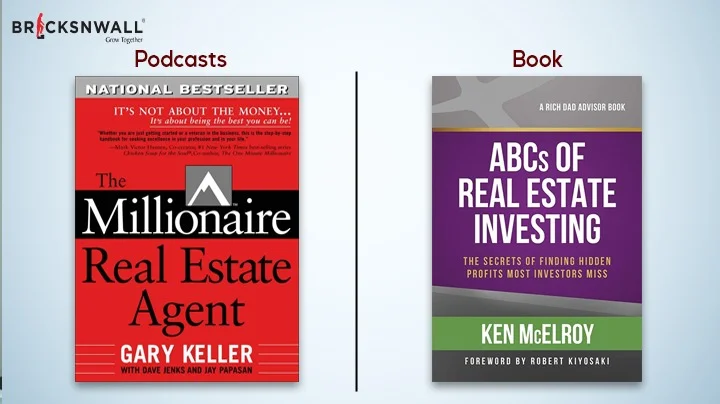 Are you looking for the latest real estate insights and knowledge? Check out these recommended podcasts and books.
Podcasts
Bigger Pockets Real Estate Podcast: Hosted by Brandon Turner and David Greene, this podcast covers a wide range of topics related to real estate investing and interviews industry experts.
The Millionaire Real Estate Agent: Hosted by Gary Keller, the podcast covers tips, insights, and strategies for becoming a successful real estate agent.
Real Estate Coaching Radio: A podcast by Tom Ferry, a renowned real estate coach, where he shares his strategies and tips to help real estate professionals grow their businesses.
Books
The Millionaire Real Estate Agent by Gary Keller: A must-read for anyone looking to become a top-performing real estate agent. The book provides a roadmap for building a successful and sustainable real estate business.
The Book on Investing in Real Estate with No (and Low) Money Down by Brandon Turner:
A practical guide for real estate investors looking to start with no or little money. The book provides several strategies and tips to help investors get started in real estate investing.
The ABCs of Real Estate Investing by Ken McElroy: A beginner-friendly guide to real estate investing, covering topics such as finding deals, financing, property management, and more.

Whether you're looking to become a successful real estate agent or investor, these podcasts and books are a great place to start.