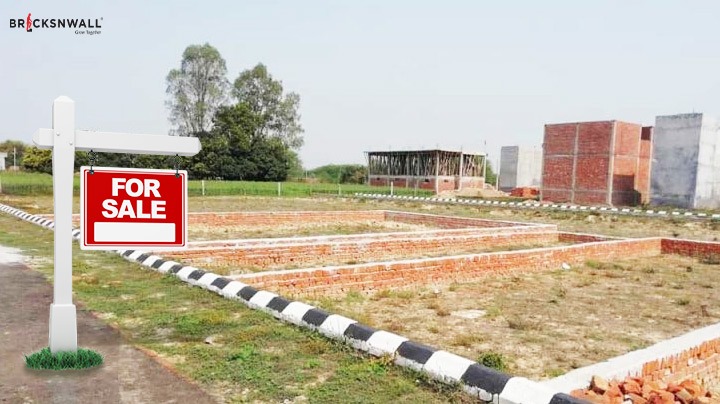 Noida, a city in Uttar Pradesh, has emerged as one of India's fastest-growing real estate markets. With its well-planned infrastructure, excellent connectivity, and abundant job opportunities, Noida has become a prime destination for those looking to invest in residential properties. In this article, we will explore some of the top residential land and plots available for sale in Noida, catering to the needs of discerning buyers.


Noida Authority plot Sector 130 Noida Uttar Pradesh
Located in the vibrant locale of Sector 130, Noida Uttar Pradesh, this residential land offers an excellent opportunity for those seeking an affordable plot. With a price of Rs 3.20 Cr and an area spanning 320 sq.mtr, this plot is ideal for individuals who envision building their dream home in a serene and peaceful environment. Facing the East direction, this plot ensures ample natural light and a pleasant ambiance.
Victory home residency rojajallapur Noida Extension Uttar Pradesh
Situated in rojajallapur, Noida Extension, is one of the most sought-after localities in Noida, this plot is a rare gem. Boasting an open layout facing a park, this plot offers a unique blend of convenience and tranquillity. With an area of 50 Sq. Yards, this plot is shown for ₹ 17.0 K Sq.Yards. The location provides excellent connectivity to market, making it an attractive choice for those seeking easy access to the market.
Plot Sector 148 Noida Uttar Pradesh
If you are looking for a plot in the well-established area of Sector 148, Noida, this offering is worth considering. Spanning an area of 130 Ft, this plot features an East facing direction and near the metro direction. The cost for purchase is price on demand, this plot is regulated, ensuring compliance with the necessary regulations and standards.
Shafipur extension Sector 148 Noida Uttar Pradesh
Discover the best plot for sale in the affordable locality of sector 148 Noida, Uttar Pradesh. Priced at Rs. 20 Lac, this land spans 100.0 square feet, with dimensions of 45 X 20. Offering a price on demand, this plot presents an excellent investment opportunity for individuals looking to capitalize on the growth potential of this developing region. This land is to mall, school and market which makes it a valuable choice.
Farmhouse size Land Sec 148 Noida Uttar Pradesh
At sector 148, Noida Uttar Pradesh, this plot is desired corner plot, a north-facing plot and a plot within a gated community. The cost of the plot is ₹ 5.1 K Sq.Yards with an area of 1221 Sq.Yards. This plot has a peaceful environment with all the excellent amenities, this plot is close to hospital and school.
In conclusion, Noida stands as an attractive destination for residential plot investments. With its thriving real estate market and rising demand for plots, Noida presents ample opportunities for potential buyers. The plots mentioned above in showcase the diversity of options available in Noida's real estate market. Whether you are a homebuyer or an investor, these plots offer the potential for long-term growth and a fulfilling living experience. If you are considering purchasing a residential property in Noida, these options deserve your attention.