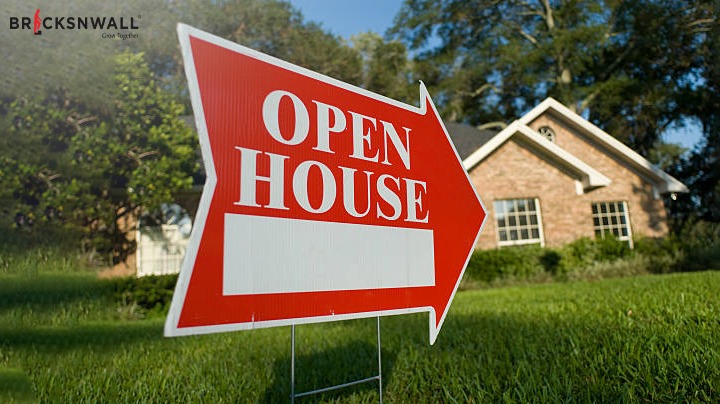 Introduction
Ah yes, the Open House. The event strikes fear into the hearts of sellers everywhere. But fear not, hosting a successful Open House is possible with the right planning and execution. Firstly, let's discuss the purpose of the Open House. It's a chance for potential buyers to see your home in person and get a feel for the space. It's also an opportunity for you to show off your home's features and hopefully make a sale. When planning your Open House, keep in mind the target audience and what they may be looking for in a home. Speaking of planning, there are a few things to keep in mind before the big day. Set a date and time that works for you and potential buyers. Clean and declutter your home, making sure to highlight its strengths. If necessary, make any repairs to ensure your home is in tip-top shape. And, it should go without saying, hire a professional photographer to capture the essence of your home. Remember, the Open House is your chance to shine. So, put in the effort to market it properly using social media, flyers, signs, and even local newspapers or community websites. On the day of the Open House, create a welcoming atmosphere with refreshments, music and pleasant scents all while ensuring all necessary paperwork is organized. During the Open House, focus on the best features of your home and allow guests to explore freely. Answer any questions honestly and confidently. After it's all said and done, follow up with guests, take note of any feedback or questions, and re-evaluate your home's presentation and marketing strategy. So there you have it, with a little bit of planning and personality, your Open House can be a smashing success.
Preparing for the Open House
Preparing for the Open House can be a daunting task, but with proper planning, it can be a piece of cake. Start by setting a date and time that works best for you and your potential buyers. Make sure it does not coincide with any major events nearby, so that your guests can have an easy time getting to your home. Next, clean and declutter your home. The simplest way to make your home appealing is to keep it tidy. Don't forget about the power of first impressions. Consider hiring a professional cleaner or a home-staging agency if you think it's necessary. Another thing to keep in mind is to make any necessary repairs before the day of the Open House. You don't want potential buyers to get discouraged about your home's condition. Hire a professional photographer to take beautiful shots of your home. With social media at your disposal, it's important to have a good visual representation of your property to showcase online. This way, potential buyers can be enticed to come and see the home in person. As they say, a picture is worth a thousand words. Lastly, double-check that everything is in order and that you're ready to welcome guests on the day of the Open House. You wouldn't want to hastily gather items at the last minute and leave a mess behind. Preparing for an Open House takes effort, but with these tips, you're sure to impress potential buyers and possibly clinch a deal.
Marketing Your Open House
Marketing Your Open House: So, you got your date and time set, your home looks like a Pinterest-perfect dream, and you've hired a professional photographer for those swoon-worthy shots. But what good is all of this if no one shows up? It's time to spread the word and market your open house like a pro. Let's start with the basics. Create flyers and signs that showcase your home's best features and post them around the neighborhood. If you're feeling ambitious, print out some extra flyers to hand out to people passing by. You never know who might be interested! Now, let's get digital. Social media is a powerful tool for promoting your open house, so don't be shy. Post those beautiful photos you took and include the date, time, and location. And hey, why not create a Facebook event to really get the word out? Finally, consider advertising in local newspapers or community websites. You may need to invest a little extra money, but it could be worth it to reach a wider audience. Remember, the key is to get creative and think outside the box. Who knows, you might even enjoy the marketing process as much as the open house itself.
Day of the Open House
It's the day of your Open House, and the nerves are kicking in; it's time to put all your hard work into action and show off your fabulous home! First things first, make sure you have refreshments available for guests. A thirsty and hungry guest is not a happy one. Provide some light bites and drinks that are easy to grab. Maybe go for something that can be eaten with one hand so your guests can still comfortably explore your home; let's be honest, nobody wants to be caught awkwardly trying to balance a canapé whilst taking a tour of your home. Next up, set the mood with music and scents. Creating a relaxing and inviting atmosphere can make all the difference. Some light background music can provide a relaxing ambiance, and a pleasant scent like fresh flowers, candles, or essential oils can evoke a sense of cleanliness and freshness in the minds of your guests. Now, before your guests start pouring in, make sure you have all your paperwork ready. Have flyers, brochures, and any other necessary documents within easy reach, so you don't have to go searching for them later. Last, and certainly, not least, be friendly and approachable! Remember, you want your guests to feel comfortable and at ease. Greet them with a warm smile and introduce yourself; try to strike up a conversation. Be open to questions and remember to focus on your home's best features and selling points. With these simple steps, you're sure to have a successful Open House. Just remember to take a deep breath and have fun with it!
Showing Your Home
When it comes to showing your home during an Open House, it's important to focus on the best features and selling points. Highlight the things that make your home unique, like the spacious kitchen or the cozy fireplace. Make sure to avoid pointing out flaws or drawbacks, as this may turn off potential buyers. Allow guests to explore your home freely, without feeling like they're being watched or judged. Consider providing a map or brochure that highlights the different areas of your home. This will give guests a sense of the layout and help them visualize how they could use the space. Be prepared to answer any questions honestly and confidently. You don't need to be a salesperson, just be knowledgeable and enthusiastic about your home. If guests ask about a particular feature or appliance, take the time to explain how it works and why you love it. Remember, the goal is to help guests see themselves living in your home. By focusing on the best features, giving guests space to explore, and answering questions with confidence, you'll give them the best possible experience and increase your chances of finding the perfect buyer.
Conclusion
Hosting a successful Open House can make or break your chances of selling your home. Make sure you prepare thoroughly and showcase your home's best features. Following up with guests is crucial in evaluating your strategy and improving any flaws. Remember to have fun and enjoy the process!