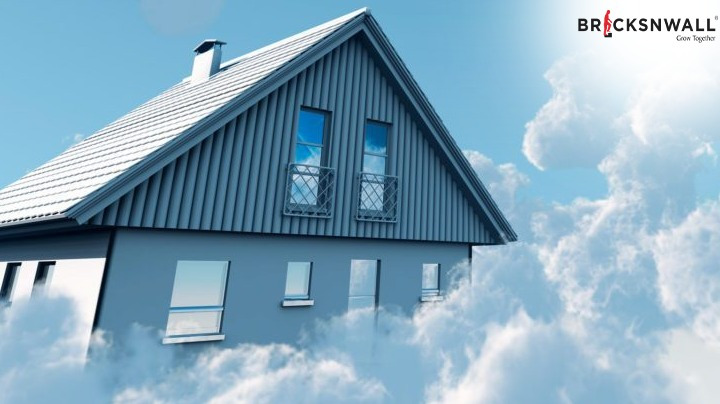 Everybody wants their own house, almost everyone. It is an extremely significant and life-changing decision. As a result, it's crucial to be well-informed about all the factors involved in the decision. Before purchasing a home, every buyer should be aware of several major and minor details.
Here goes some advice that will help you successfully purchase a home while minimizing stress:
1. Check your requirements:
It's crucial to be aware of your needs before purchasing a home depending on your preference and factors such as your member in the family, lifestyle, finances, ability to maintain it after purchase, and many more. These factors will decide whether you go for a complete home, such as a house or an apartment.
For example, People who live an active lifestyle, such as those who travel extensively, might very well prefer a flat because it will likely be adequate for their temporary residence while relieving them of the burden of maintaining a larger space. On the other hand, people who lead stable lives or are looking for a sense of permanence might purchase good homes because they anticipate doing so for a long time.
In addition, other factors may be considered while choosing a home, such as location, amenities, neighborhood, and weather.
2. Find out whether your loan has been pre-approved:
Having pre-approval means that a prospective buyer is eligible to receive a loan sanction according to his financial position. It is the most vital step toward acquiring the home of your dreams.
You must obtain a pre-approval letter before continuing with the rest of the home-buying process, which will act as legal proof. Before beginning negotiations with the buyer, a seller will foremostly ask for the pre-approval letter from the agent. This is done so that the seller can be certain that his buyer won't have their loan application denied.
3. Choose the appropriate bank:
As a new customer of property, your primary concern could be choosing the appropriate banking services to invest your hard-earned money.
Buyers' top focus ought to be finding the best interest rate. Some loan programs have higher closing costs than others. So, you should consider the annual percentage rate that should be paid. Instead of focusing only on the mortgage rate, buyers should consider the entire package wisely.
4. Additional costs besides the mortgage:
We must consider the other costs besides the mortgage, including taxes, repairs, additions, and so forth. Also, you need to meet your family's requirements with the same income. One must have sufficient money in one's budget to cover these costs comfortably. In addition to these, you ought to keep some savings in the bank for unforeseen emergencies.
5. Understand the actual value of the property you want to buy:
Negotiating with an experienced real estate broker who is an expert in the area is essential.
Apart from the original cost, the true value of your new house may also include other expenses such as valuation fees, interior expenses, etc. Eventually, price rises throughout the later parts may be unimaginable.
6. Be aware of your credit score.
When it is less than 700, you must take the necessary corrective action. Lower interest rates are the consequence of favorable loans. Over the course of your loan, it can be extremely cost-effective for you. Therefore, be aware of your payment history before taking out a loan.
7. Check the information before making the final payment:
Before making the final investment in the house, check the accuracy of all the information you have gathered throughout the course of the process.
Some real estate agents may deceive you by making false claims.
The real estate agents may mislead you by making false statements, and there may still be differing opinions on what constitutes fittings and what is individual.
8. Be sure your new home is organized and well maintained:
The home inspector must authorize the seller to start the renovation process as part of the home inspection procedure.
This is due to the fact that obtaining permits is more expensive. You frequently have to pay extra for repairs during remodeling, including plumbing and electrical issues. Most homeowners would not put up with such anguish.
Since your home's assessed value will increase as it gets bigger, getting a permit for addition will result in higher taxes.
When you go to sell your house later, the lack of the necessary building permits will become a problem. So, before you finally decide to buy, it's advisable for you to request that your seller obtain any necessary permits.
9. Look for a trusted real estate inspector.
In order to make a safe deal, he shouldn't be corrupt and shouldn't ignore any potential issues with a property. You should look for a home inspector on your own if you do not know your real estate agent well.
10. Look for a reputable real estate agent:
Opt for a real estate agent who has extensive local knowledge in the area where you're considering buying a home. You might avoid overpaying if your real estate agent is knowledgeable about the actual market value of properties in the area. If you want to choose him to negotiate with, he should have a proven track record of success in sales.
11. Put your comfort above all else:
It is important to borrow only what you can afford, especially if you have agreed to a loan with a higher value than you are comfortable with.
Another common problem among those who purchase homes is to mortgage themselves up until a certain point which becomes a burden for the buyer. Avoid such circumstances in life.
12. Try To Accommodate your requirements:
Agents who sell houses frequently advise seller clients to clear out all the clutter before listing their homes for sale because a buyer who comes to see his potential home tries to accommodate himself in that space. When prospective buyers can't picture themselves living without the seller's possessions or clogged items, they may refrain from buying.
13. Examine for any water-related problems:
Check out for any water-related difficulties in the house. It shouldn't have any interior moisture coming from the outside. Directing any rain that accumulates on or near the property away from your home is best. Water shouldn't be dripping through the pipes. There must be no leaks in the ceiling or roof.
14. Inspect for any electrical problems:
Look for any electrical problems, such as frayed wires, exposed wires, broken fans, etc. Inform the agent to have it fixed, so you don't have to overspend on something that doesn't operate effectively.
15. Skip unnecessary things:
It is wise to give less heed to unimportant details, such as dirty carpets or poorly painted walls. Even after you purchase the home, a few minor issues might still need to be resolved. Prioritize matters that are more significant than these.
16. Check for the presence of substances like radon or similar substances.
Asbestos can increase the cost of repairs and renovations while decreasing resale value.
The presence of mold in a home can significantly exacerbate any respiratory issues you may have. If you are buying a house, mold is something that can be fixed, but you should be aware of the risks. The seller is responsible for taking care of any necessary mold remediation.
A tasteless, odorless gas known as radon can be found in both the air and water. It's simple and reasonably cheap to get rid of airborne mold. However, removing radon from water is much costlier.
17. Check out your furniture layout:
Think about your furniture layout and make a plan based on your new space. Consider whether your current home's interior fits your needs, whether you require more of it, or whether you no longer require some of your older pieces.
18. Find out if the accommodations are a part of any home-owners associations (HOAs) before moving in:
HOAs are responsible for certain aspects of a community. Only when individuals reside in an area with an HOA will they be required to pay dues and rely on the organization to handle particular tasks, such as the upkeep of common areas.
19. Maintain financial stability by not incurring large expenses all at once.
Avoid purchasing a home or a car simultaneously, for instance, or vice versa. One of the leading causes for prospective buyers to have their mortgage application denied after being pre-approved is due to this.
20. Check the potential for growth in property investment:
Talk to your real estate agent about the possibility of revenue development in the region you want to invest in a property in. This might aid in arriving at a decision that will benefit the future.