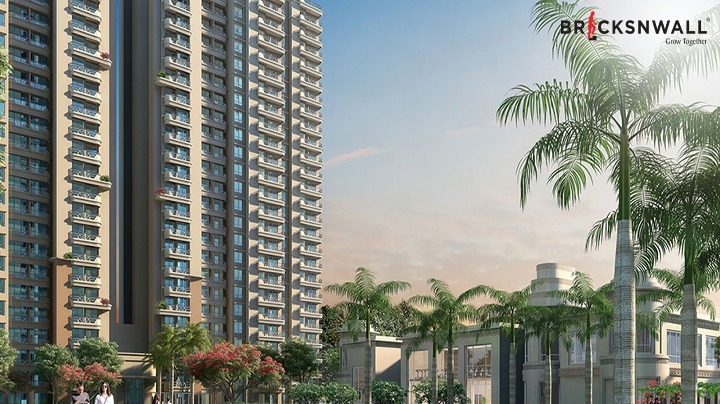 Choosing the best 3 BHK flats in Noida extension can be hard. But with a little research, you can find the perfect place for your needs. There are many factors to consider when looking at a new property, including location, price and quality. If you're looking for an apartment or house in Noida Extension, here are some things to keep in mind.
If you're looking to buy a new home, there are several things to consider. You need to find something that fits your needs, has all of the amenities you need, and is within walking distance of a grocery store or school.
But what about finding something that's both affordable and beautiful? That's where we come in! We've compiled a list of some of the best 3 BHK flats in Noida extension that you can buy right now.
If you're looking for a 3 BHK in Noida Extension, you've come to the right place. Here, we make it easy to find your dream home.
Here are our Top 5 picks:
Nirala greenshire- The project includes residences, including flats and studios that are the perfect mix of modern design and architecture for comfortable living. There are three alternative layouts for the apartments: 2 BHK, 3 BHK, and 4 BHK.
This project is registered with RERA. In total, 8.5 acres of land are utilized for the project. It is mostly open space (75%). The entire Nirala Greenshire consists of 8 towers. The building is 25 stories high. There are 11160 dwelling units available. 38 amenities are provided to enhance living conditions.
Arihant adobe - The home development called Arihant Abode was built by the Arihant Group Developer in Sector 10 in Greater Noida West. In order to provide residents with a remarkable ambiance and breathtaking natural beauty, Arihant Abode Noida Extension offers spacious apartments with unrivalled architecture. The property is offered in 2- and 3-bedroom layouts and is part of an RERA-registered project. It features state-of-the-art amenities and cutting-edge architecture. All the amenities that are required, such as a dairy store, a grocery store, and everyday food items, are located close to the flat. Within 5 kilometers of Arihant Abode Greater Noida West, it is ideally located near a metro station and nearby local bus stations.
Mahagun mantra 2 - It is a project of unmatched scale and elegance, with a total of 1136 apartments dispersed across 5.84 acres. The project offers a wide range of options, from 850 to 1125 square feet. The home is located in one of Greater Noida's most affluent areas next to the iconic Iconic Tower. The project is close to Knowledge Park 5, a planned metro station, and a proposed multipurpose commercial zone. The project offers easy access to the Aditya Mall and the Mahagun Metro Mall.
Mahagun Mantra 2 is currently being worked on, hence 2018 was predicted to be the year of possession. A jogging path, a well-kept park, a grass tennis court, an elevator, maintenance personnel, open parking, servant quarters, a theatre, broadband access, a clubhouse, covered parking, a gym, and an intercom system are among the amenities.
Coco Country - It provides choices that are both good quality and affordably priced, ranging from Rs. 42.0 Lac to Rs. 65.0 Lac. The project takes up an expansive 4 Acre space. This project includes over 859 units. This well-crafted residential home will astound you. Units on this property are currently being built. The apartments that are available for rent were designed with all requirements in mind. The huge residences range in size from 3 BHK Flat to.. (1062. 0 Sq. Ft. - 1206. 0 Sq. Ft.). The apartment complex has three stunning towers with well-thought-out interiors.
Sikka Kaamya Greens - It is a home development with a colonial-style architecture. The Project will minimize the cost of luxury while providing residents with state-of-the-art amenities.
Sikka Kaamya Greens offers excellent air-conditioned residences on a virtually two-sided open location. The Greater Noida West Sector 10 development. It is one that everyone wants to live in. Greater Noida offers a variety of lifestyle alternatives, services, and conveniences in a clean environment. It is a well-planned city with a promising future as a tourist attraction.
If you are looking to buy the best 3 BHK flat in Noida extension you can contact us for more detail. We will assist you towards the best property to which you are looking for.