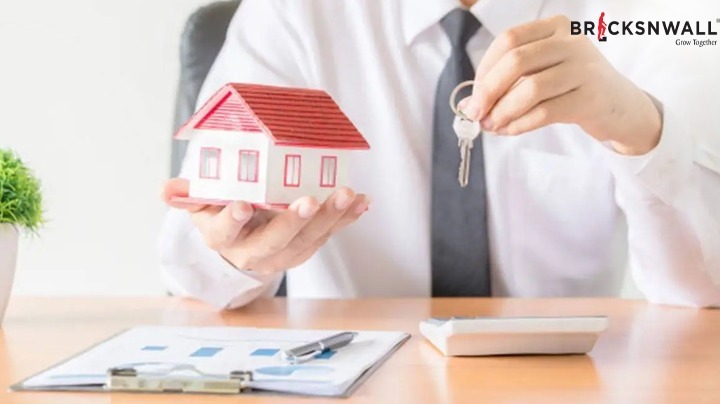 You're ready to buy a home. You've been saving for a down payment, you've been pre-approved for a mortgage, and you've been house hunting for weeks. But then you see it: the perfect home, and it's a disaster. The walls are stained, the carpets are threadbare, and the kitchen needs to be updated.
You might be tempted to overlook this home in favor of one that's move-in ready, and you'd be making a mistake. In this post, we'll explain why purchasers frequently favor ready-to-move-in houses. We'll also share tips on making your home look prepared to move in, even if it's not.
What Does Read to Move in Mean?
Typically, a "ready to move in" home is newly built and doesn't require any additional work. Buyers prefer this because they can move in immediately and don't have to stress about making any last-minute repairs or updates.
It also gives them a chance to personalize the home however they want since it's already furnished and decorated the way they like it. Plus, they don't have to worry about surprises popping up once they've moved in.
So if you're selling your home, highlight that it's a "ready to move in" property. It could be the deciding factor for buyers on the fence about making an offer.
Benefits of Homes That Are Ready to Move In
When purchasing a home, buyers often prefer to buy a house ready to move in. There are several benefits to choosing a home that is ready to go, including:
Decreased stress levels: one of the most significant benefits of choosing a ready-to-move-in home is decreased stress levels. This is because buyers do not have to worry about the additional time and hassle of preparing the house for living.
No need for renovations: another benefit of choosing a ready-to-move-in home is no need for renovations. This is because the house has already been updated and is in move-in condition.
Immediate possession: one of the best benefits of choosing a ready-to-move-in home is that buyers can take direct control of the property. This means they can move in immediately and enjoy their new home.
Reasons Why Buyers Prefer Homes That Are Ready to Move In
There are several reasons buyers might prefer a home ready to move in. Maybe they want to avoid renovations or repairs. Perhaps they need more time and want to get the house ready. Or maybe they don't want to deal with the stress of moving.
In any case, many buyers would purchase a move-in ready home rather than one that needs work. And as a seller, it's essential to be aware of this preference so that you can market your home accordingly.
Remember, when you're putting your home on the market, you want to make it as easy as possible for buyers to picture themselves living there. If your home is cluttered or full of renovations, they may need help to do that. In contrast, if your home is clean and ready to move in, they'll be able to imagine themselves living there immediately.
What Needs to Be Done to Make a Home Ready to Move In?
Making any home move-in ready requires a few basic things. First, all repairs should be completed, from dealing with leaky faucets to replacing broken windows and doors. This can ensure buyers that their new home is safe and reliable without them having to go through the hassle of finding contractors or paying for repairs out of pocket.
The next step is to update the interior of the home. This includes painting the walls, replacing old fixtures, updating cabinets and countertops, installing new flooring, etc. Doing this will help a home feel more modern and attractive to buyers. It also ensures that buyers won't have to deal with any major renovation or repair tasks once they move in.