Delhi NCR Property Rate
By Bricksnwall | 2023-08-19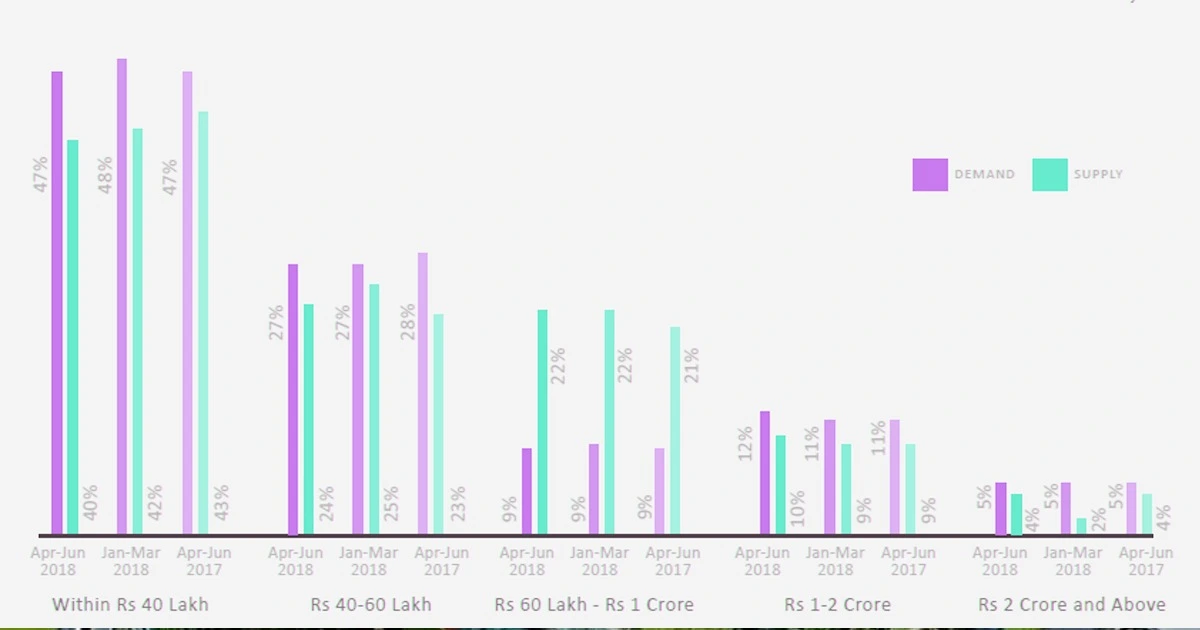 Delhi NCR Property Rate: If you are planning to buy a house in Delhi NCR (Delhi NCR Property), then this news is for you. Now, buying property in these cities will not be easy. On the other hand, if you want to buy property as an investment, then you will get strong returns in the future as property rates are increasing continuously in Delhi NCR. Let us know with the help of figures how much the property rates have increased in the last few years.
BREAKING NEWS (Bureau) Everyone wants to have their own house, but these days, it is not easy to make this dream come true. One is rising inflation, and secondly, property rates have reached the seventh sky. That's why now big money will have to be spent to buy a house.
rate increased in one year
Residential Property Rate Hike in Delhi and NCR have registered a rapid increase in the last 5 years. Gurugram (Gurugram Property Rate) has seen an increase of 20.3% in property rates on an annual basis. Whereas Noida Property Rates have increased by 20.2%, Greater Noida Property Rates have also seen an annual jump of 17.6%.
Changes in government policies and economic conditions have been cited as the reasons for the rise in property prices. At the same time, regulatory reforms such as the Real Estate Act 2016 have contributed to the dynamism of the residential property market.
Property rates in Gurugram
Over 50 localities in Gurugram have seen a 20.3% increase in property rates on an annual basis. DLF Phase 5 Property Rates in Gurugram and Sector 48 are at Rs 16,400/sq ft and Rs 11,350/sq ft, respectively. Property rates in these localities have increased by 16% and 23.70%, respectively. The prices in Gurugram Sector 102 are set to increase by 43.10% from 2022 to 2023 and by a whopping 68% in the last 5 years.
Property price in Noida
On the other hand, in Noida (Noida Property Rates),
Prices have seen a rise of 20.2% on an annual basis in more than 20 localities. Noida is popular for housing societies, followed by the Independent Houses Rate.
The prices in Noida's Sector 75 and Sector 137 range up to Rs 8500 per sq ft and Rs 5700 per sq ft, respectively. Property rates in Sector 75 have increased by 26% and those in Sector 137 by 21% in the last year. There has been an appreciation of 19% in property prices in Sector 62, Noida, in the last 3 years.
Property rates in Greater Noida
Talk about Greater Noida, There has been a huge jump in property rates in more than 10 localities, with an annual increase of 17.6%. The prices in Greater Noida's Sector 10, Greater
Noida West prices are currently at Rs 7300 per sq ft. Property prices in this locality have increased by 86% in the last 3 years and by 126% in five years.
---