Supertech Group Burdened with Rs 5,600 Crore Dues
By Bricksnwall | 2023-06-29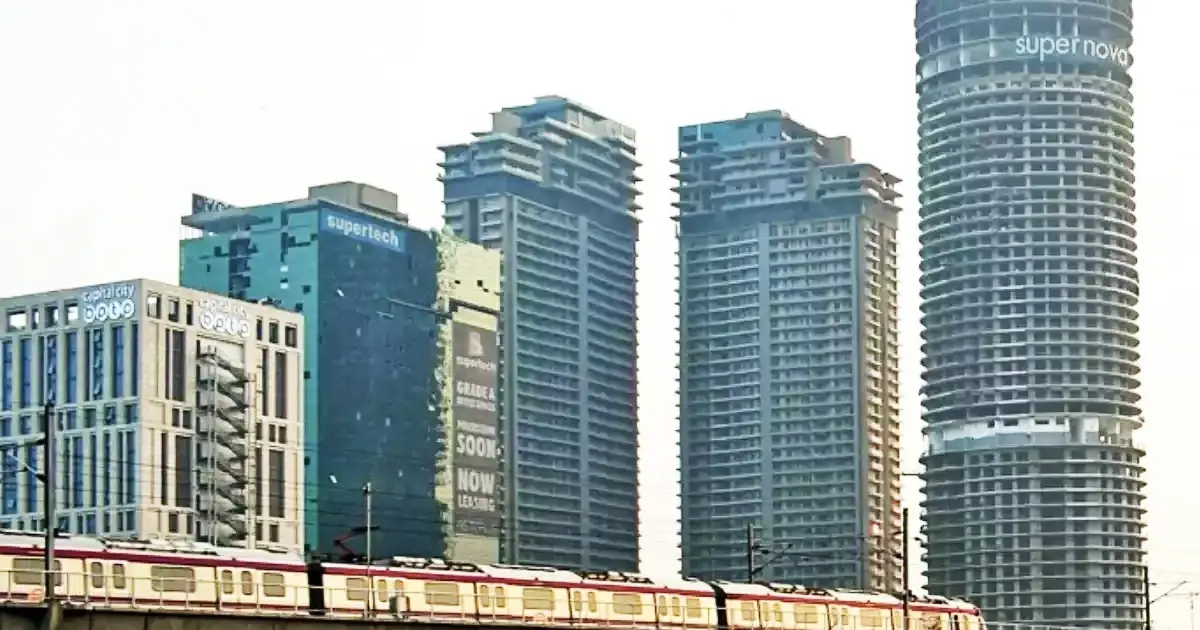 NOIDA: The Supertech group, currently grappling with fresh challenges following the recent arrest of chairman RK Arora by the Enforcement Directorate, is confronted with significant dues amounting to Rs 5,600 crore owed to the Uttar Pradesh (UP) government for its land allotments in Gautam Budh Nagar by three development authorities. This substantial liability further complicates the financial situation of the company.
Supertech's renowned mixed land-use project, Supernova, an iconic skyscraper and one of the tallest buildings in the country, alone has a debt of Rs 1,966 crore owed to the Noida Authority. The company's overall outstanding dues with the Noida Authority amount to approximately Rs 3,100 crore. Additionally, Supertech owes Rs 1,429 crore to the Greater Noida Industrial Development Authority and Rs 1,100 crore to the Yamuna Expressway Authority.
Two of Supertech's projects in Noida, namely Supertech Capetown in Sector 74 and Ecociti in Sector 137, are currently undergoing proceedings in the National Company Law Tribunal (NCLT). Capetown has dues of Rs 704 crore, while Ecociti owes Rs 124 crore. Another major commercial venture, E Square in Sector 96, has outstanding dues of Rs 277 crore.
In Greater Noida, Supertech has four residential projects and one commercial project. Among these, the residential project Ecovillage 2 in Sector 16B is in the NCLT with dues of Rs 310 crore. The Sports City project carries significant dues of Rs 637 crore.
In the Yamuna Expressway area, Supertech's Upcountry in Sector 17A and Supertech Township in Sector 22D, each spanning 100 acres, collectively accumulate dues of over Rs 1,000 crore. Upcountry is currently under NCLT proceedings.
Despite issuing multiple notices, the authorities have yet to recover the outstanding dues. Supertech officials declined to comment on the matter.
Apart from projects in Gautam Budh Nagar, Supertech also operates in various other locations including Ghaziabad, Gurgaon, Meerut, Moradabad, Dehradun, Haridwar, Rudrapur, and Bengaluru. The financial challenges faced by the company necessitate careful consideration and effective resolution to ensure a stable future.
---