Supertech's Success in Raising Over Rs 1,200 Crores
By Bricksnwall | 2023-05-11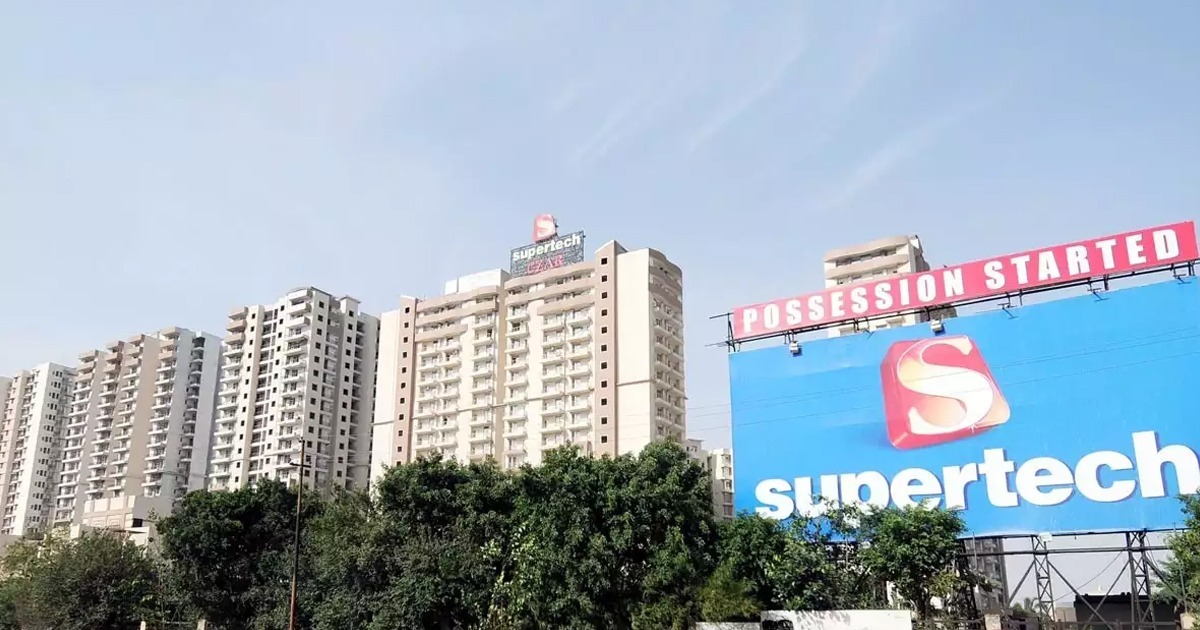 Supertech, a renowned real estate developer in India, has successfully raised over Rs 1,200 crores in funding to facilitate the completion of their long-pending projects. The company faced significant delays due to financial constraints, causing distress to homebuyers and impacting its reputation. This funding injection marks a crucial turning point for Supertech, aiming to expedite construction and deliver these projects to the awaiting homeowners. The move is expected to boost consumer confidence and revitalize the real estate market.

Background on Supertech's Challenges
Supertech, a prominent player in the real estate industry, has encountered challenges in completing some of its projects, leading to concerns among homebuyers. These projects were delayed due to financial difficulties faced by the company, resulting in a prolonged wait for the homeowners. Such circumstances can strain buyer-seller relationships and dent the credibility of developers. Recognizing the gravity of the situation, Supertech has proactively sought funding to overcome the obstacles and prioritize completing these long-stuck projects.
Successful Fundraising Initiative
Supertech's recent fundraising efforts have yielded positive results, with the company securing over Rs 1,200 crores to address the financial requirements of their pending projects. The funds, sourced through debt and equity, will be utilised to expedite construction, ensure quality adherence, and complete the pending developments. This strategic move is a testament to Supertech's commitment to fulfilling its obligations to homebuyers and enhancing their trust in the brand. The successful fundraising demonstrates investors' confidence in Supertech's ability to rectify the delays and complete the projects within the stipulated timeframes.
Impact on Homebuyers
The completion of these long-stuck projects will be a relief for the homebuyers who have been awaiting possession of their properties. Due to the prolonged delays, many buyers have faced hardships, including financial burdens and uncertain living arrangements. With the infusion of funds, Supertech aims to accelerate the construction process, ensuring the timely delivery of homes to buyers. This development will not only fulfill the aspirations of homeowners but also provide them with a sense of security and stability. It also highlights the importance of trust and transparency in the real estate sector.
Boost to Real Estate Market
Supertech's successful fundraising and subsequent completion of pending projects will positively impact the overall real estate market. The timely delivery of properties will instill confidence in potential homebuyers, encouraging them to invest in similar projects. The rejuvenation of stalled projects will also help mitigate the negative sentiment surrounding delayed projects and restore trust in the industry. Revising the real estate market is crucial for economic growth, as it generates employment opportunities, promotes allied industries, and contributes to the country's GDP. With Supertech's proactive approach, this funding initiative sets an example for other developers to resolve their pending projects and promote market stability.
Supertech's success in raising over Rs 1,200 crores for their stuck projects is a significant milestone. The funds will expedite construction, ease homebuyers' concerns, and rejuvenate market sentiment. Their proactive approach sets an example for other developers, emphasizing timely completion and customer satisfaction. This achievement brings relief to homebuyers, boosts economic activity, and restores faith in the real estate sector. It marks a positive turning point for Supertech and the Indian real estate market as a whole.
---