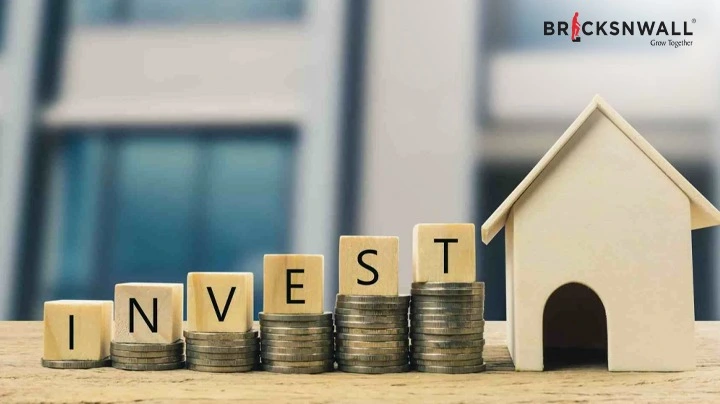 Property investment is the best for a safe and secure financial future. A wise investment can be life-changing. Long-term property investment provides you with many benefits. A short-term capital gain would be recognized if the property was held for less than two years, and a long-term capital gain would be realized if the seller owned the property for more than two years. The real estate market is the finest choice for anyone wanting to invest. One of the most common benefits is building equity in your home.
Bricksnwall is the best website to choose a property for investment. There are many properties listed on their site. You can even list your property for free rental on their website to get potential buyers. Tax deductions for mortgage interest and property taxes help to reduce your taxable income. Let's see some benefits of investing in property.
Table of Content
· Appreciation of value
· Sufficient Cash flow via rental income
· Tax Benefits
· Decision maker
· Provides a hedge against inflation
· Decrease your debt
1. Appreciation of Value
A property is a highly profitable, rewarding, and best investment. The value of an excellent real estate investment will increase over a while, and also the rent will increase over time.
The property's value appreciates over time, and its income can be used to purchase other properties.
2. Sufficient Cash flow via Rental Income
Investing in real estate property generates consistent cash flow. Investing in properties is a great way to build an excellent passive income. As the population increases, the demand for properties is also increasing rapidly.
Investing in a property helps grow wealth with sufficient cash flow by rental income and is an excellent financial security for the investor.
If you are a retired person, then income from rental properties can ensure your retirement life hassle-free.
3. Tax Benefits
There are many tax benefits if you invest in a property. Property investment is an excellent way to save on taxes. Under Section 80C of the Income Tax Act of 1961, one can claim a tax deduction on the principle loan repayment of up to 1,50,000 INR, and you can make long-term investment income from your real estate assets.
Certain tax benefits are available for those who invest in residential projects, and possible to deduct the cost of mortgage interest and real estate taxes from your taxable income.
4. Decision maker
Investing in real estate or properties is the best decision to be your boss. Risk management is more accessible as the control is in your hands, as you are the decision maker. Due to certain benefits, people prefer to invest in property. One of the benefits is that it provides financial security.
It is the best decision to invest in property, as it is a very good early and regular retirement plan. It is a low-risk investment. Before investing in a property, one should be patient in choosing the property and the agent to ensure that you only pay a little for the property. You can search on the Bricksnwall website for the best properties you want to invest in.
5. Provides a hedge against inflation
Property investment provides a hedge against investment and a high return on investment. With an increase in inflation, rent prices will also increase in the coming years. The unexpected inflation rise in the economy can affect the cost of living for families or individuals, including the increase in investment property prices.
Due to inflation, property investors can raise the amount they charge for rent, which becomes an additional burden for the tenants. The amount invested in properties covers the rise in inflation. Property investing is a lucrative business. There are many different ways you can invest in property, like buying land or an apartment building or investing in stocks representing the property market's value.
6. Decrease your debts
Investing in property is one of the most popular ways to increase wealth and secure your future. The property market is an excellent choice for anyone who wants to make a substantial investment. The value of properties will rise in the coming years, which means that you can sell your property at a higher price than what you paid. Property investment is a great way to decrease debt and increase net worth.
Conclusion
Before investing in a property, you need to consider a few things. Know the purpose of your investment, and check the location and property papers. Do thorough research on the property on the Bricksnwall website or visit the location if you are investing in an under-construction property. Check the track record of the builder and other amenities.
However, a good investment empowers you to lead a luxurious life and be secure for the future. A property is a highly profitable, rewarding, and best buy. If you are looking for a reliable way to invest your money, investing in property is an option.