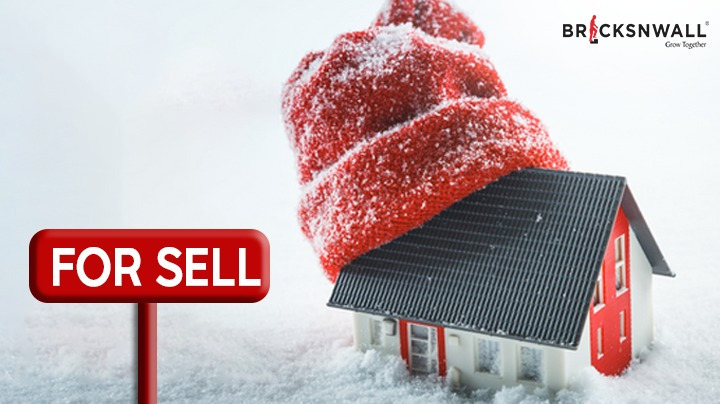 There is no disputing that the real estate market is shifting at this time of year, which may have you wondering if selling your house is still a good idea.
1. Should I Put Off Selling?
Even though more homes will be available in 2022, there is still a limited supply overall. It is still a sellers' market as a result.
Your window of opportunity to sell has remained open, even though the rise in inventory has given buyers some negotiating power back. Even though there is less competition for your house, people may notice it, mainly if you list now, while other sellers choose to hold off until after the new year's first day and the holiday season.
2. Are There Any Buyers Left?
If you are considering selling your house but are delaying, keep in mind that not all homeowners will experience a reduction in buyer interest due to increased mortgage rates because of your concerns. Although there is less home demand this year, millennials are actively looking.
Although the "renter generation" label has been applied to the millennial generation, it is no longer accurate. The largest generation, millennials, are a significant factor in today's housing market's buyer demand. You should be aware that there are purchasers out there right now if you're wondering if there are any. Additionally, your house may have everything they require.
3. Am I Able to Purchase My Next Home?
If your existing house is too small for your needs, it may be time to move to a larger one .If the market situation is causing you to worry about how you'll pay for your next move, bear in mind that you might have more equity in your current home than you realize. In addition to paying off the loan, you took to purchase your house, having equity allows you to borrow money.
Homeowners have built substantial equity over the past few years, which can significantly alter the affordability equation, particularly given this year's higher mortgage rates.
4 If my house isn't selling, what can I do?
You might need more time to get the quick sale you seek for your home. If this happens, your home can be too high for the market. Previous sales of comparable parties should adjust your listing price. You could also stage your home or make any essential repairs that might turn away purchasers.
If it has been a while, you can sell your house differently or with a different real estate agent. Make sure the agent you choose has a wide range of marketing expertise and solid local contacts. This will increase the visibility of your home and its chances of being sold.
5. What is the cost of selling my home?
Selling a home involves a lot of expenses. Fortunately, most of them don't require a direct out-of-pocket expenditure. Instead, many come from the profits you make at transaction close. Typically, fees amount to roughly 10% of the sale price of your home.
By avoiding the real estate agent, selling your property to an iBuyer like Opendoor, or selling your house as-is, you can reduce some of these fees (without any repairs or staging). But remember that homes needing extensive renovations typically take longer to sell (and sell for less cash).
6. How much time will it take to sell my house?
The optimum time to sell will depend on your area and the local housing market. The condition of your house, the asking price, and your (or your agent's) marketing and staging abilities could impact how quickly your home sells.
However, National Association of Realtors statistics revealed that the typical home spends 62 days on the market. State-by-state variations are apparent. For instance, the typical Vermont home spends 186 days on the market. It is only 37 in Washington. Again, it's crucial to understand how quickly your house might sell in your specific market.
7. What time of year is ideal for selling a home?
There are undoubtedly some months (and even specific days) when selling your home will move more swiftly, smoothly, and financially than other times of the year. Spring and summer are frequently the best seasons for home purchases, with fall and winter witnessing a dip in sales.
According to a survey by ATTOM Data, the best months to sell your home are June, May, or July if you want to maximize your profit. The average price of a home sold in June is around 9.2% more than that of a home sold in May. Furthermore, data show that it matters what day you market your home.
Conclusion
The fact is that during the winter, there is less inventory and fewer options for purchasers. Winter buyers are less likely to try to lower the price if your home is priced competitively and presents attractively.