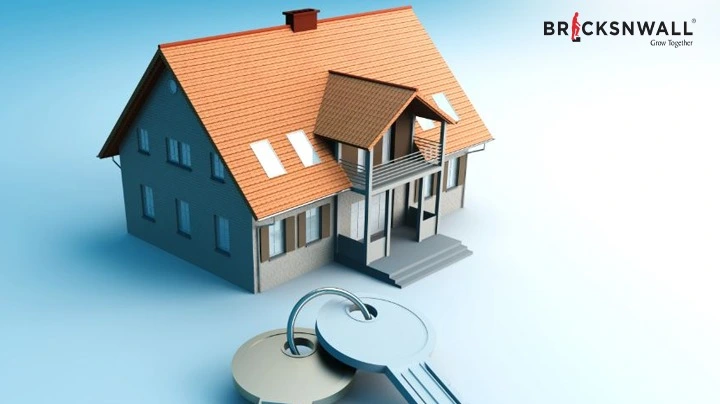 Nowadays, people decide to move or rent out a property for various reasons like their home becoming too small, moving because of job change, area, or any health conditions. You should consider a few things if you wish to rent out a piece of land. Firstly, you will need to ensure that your property is in good condition. Secondly, you need to find out what is the maximum time after purchase you can rent the home. Renting out your home is a good option for people looking to make some extra income. Ensure that the tenant pays you the monthly rent, as your responsibility increases when you become the landlord. You can even list your property information for free on the Bricksnwall website. If you have financed the home as your primary home, you will need to live there for at least 12 months before turning it into an investment property. It depends on the type of property.
You may learn more about how soon after buying a home, it can be rented out in this blog.
Table of Content
· Understanding housing laws
· Leasing out your primary property has tax repercussions
· Research landlord-tenant laws
· Home insurance coverage
· Determining rent
1. Understanding housing laws
Renting a property soon after purchasing a home has specific rules and regulations depending on the state or the country. In India, there are no set rules regarding when a property can be rented out after it is purchased. But, renting out a home you have yet to live in for at least one year is usually illegal in the United States.
In some countries, such as Canada and Australia, at least two years of residency is required before renting your property. You need to understand housing laws before renting out your property after purchasing it. However, you require a minimum of one year of residency before renting the property.
It also relies on the neighborhood market conditions, the property's location, the number of rooms, and if the property owner owns any other properties or has filed for a loan for this one.
2. Leasing out your primary property has tax repercussions
An owner can rent out their property after purchasing it, but there are strict rules about how long you can rent out your home and still claim the principal home exemption on your taxes. The rent you earn becomes taxable income.
To qualify for the above exemption, you must live in your home for at least two years during the five years after you purchase it. To limit your tax liability, you can also claim deductions such as property taxes, insurance premiums, HOA dues, mortgage interest, the cost of repairs, and depreciation. Also, consult with your accountant to get your tax return right.
3. Research landlord-tenant laws
Each city and state have different rules when it comes to landlord-tenant laws. A landlord can rent a property after owning it for six months. The tenant has two weeks to determine whether or not they wish to move out after receiving notice from the landlord that they are about to do so.
Also, understand your obligations as a landlord regarding security deposits, tenant screening, and lease agreements. For guidance, you can take the help of another real estate investor in your area.
4. Home insurance coverage
Property owners must know that their home insurance may not cover them if they rent their home shortly after purchasing it. Choosing the right insurance coverage for your home is essential.
Before you give your property for rent, make sure to tell your insurance agent or company about the change in property status.
5. Determining rent
The market determines the rent, and the rent may be higher or lower than the property's purchase price. Setting the right rent for your property is one of the crucial parts. Find out rental prices for other property which is similar to yours.
Research some rental prices in your area on sites like 99acres.com, MagicBricks, or Bricksnwall. It is the best website to check rental prices of properties based on the location, amenities, and area of your property.
Conclusion
Most people choose to become real estate investors by renting out their property. With the increasing property prices and rent, people prefer renting it out. Renting your home is the smart way to build wealth and diversify your income, and it is an excellent option if you don't want to sell your property. Ensure that the tenant pays you the monthly rent, as your responsibility increases when you become the landlord. The terms in the tenancy agreement should be based on mutual understanding, and before drafting the contract, it's better to consult a legal professional to help you. Consider all these points soon after you give your property for rent.