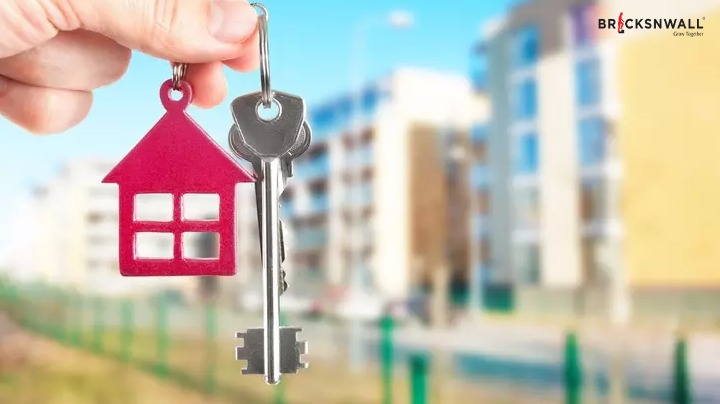 Buying a home is a great investment. It is a major financial and personal decision before buying a home. It can also be an asset, provide financial stability, and allow you to build your savings.
There are many advantages to buying a home, including lower interest rates, more affordable homes, easier qualifications, low down payment requirements, and future rent. Buying a home is also a great way to secure your retirement.
Buying a home is an excellent long-term investment option. It is essential to secure your financial future by buying a home. It can only be easy to purchase a home with prior knowledge.
Many people need help buying a home due to the high costs involved. Buying a home early in the year helps you build a buying advantage over other individuals looking to purchase a home in the same area late in the year.
In this article, you will know some of the advantages of buying a home.
Table of Content
1. Easy Financing options
2. A long-term investment
3. Tax benefit on home loan
4. No landlord hassles
1. Easy Financing options
Buying your dream home has become easier now with the availability of easy finance options. Banks are the primary sources of financing for home buyers. You need to choose a home loan lender who can offer you flexibility in managing your home loan repayment of home loan EMI to suit your present and future income patterns.
It requires a large amount of money to purchase a home. Most home buyers start saving for their dream home years before they can afford it. Nowadays, people choose to apply for a loan from a bank to buy a home. They offer low-interest rates on short-term loans with solid security features.
Banks have access to information on your finances, allowing them to offer you low closing costs. Find the right type of financing for purchasing your home easily. This makes buying a home much easier for financially secure customers.
2. A long-term investment
Buying a home is a long-term investment that can provide financial stability. It is an investment with a lot of potential for growth in the future. Buying a home makes life more comfortable and secure as it offers a stable source of income and a reliable place to call home.
Purchasing a home becomes your asset; as you pay your home loan EMI at cost, the value of your home will continue to increase. Suppose you intend to sell the property in the future. In that case, the property will continue to increase and become your valuable tangible asset.
3. Tax benefits on home loan
Home loan buyers receive tax breaks to make buying a home more affordable. Banks offer a low-interest rate on home loans to attract customers. Low-interest rates make buying a home much simpler.
Home buyers receive a lower interest rate if they pay off their home loan within 15 years. Buyers can also reduce the time it takes to buy a home and still receive the same benefits as other borrowers.
As per the Government's home loan buying scheme, interest rates are low, and buying a home with a loan pays off in the long run. Low-interest rates make paying off your home loan easy while keeping costs down for lenders.
The interest you pay on your mortgage, insurance premiums, property taxes, and even improvements to your energy efficiency provides an opportunity for tax deductions.
4. No landlord hassles
A landlord is a person who rents out a home to another person. One of the major advantages of buying your own home is that you don't have to pay the landlord's rent.
This saves you money in two ways. First, landlords' fees cover finding and leasing your home location to you. Second, buying your home outright lets you avoid paying property taxes, insurance premiums, and maintenance costs. You will save time when you don't have to wait for the landlord to fix problems with your home.
Conclusion
Buying a home is considered a lifetime savings plan. In many countries, owning a home is the primary way for people to get rich over time. It is a long-term investment and also increases your wealth over time.
Buying a home is also an excellent way to generate extra income. Ownership provides a regular income and gives you control over your assets. It is an opportunity to build equity and improved stability. These were some of the key advantages of buying a home.
Buying a home is much more than just having a place to live. A huge benefit of buying a home is the ability and freedom to make changes.