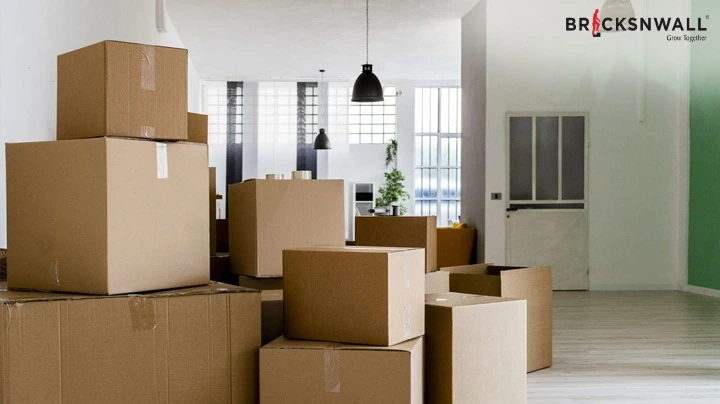 Finding a new home is a huge task, but moving or relocating to a new home can be a stressful experience due to the whole packing and unpacking process. A new home is an excellent opportunity to start fresh, and it might need some time to understand where to start.
Many people need to prepare for the process and end up making mistakes. So, moving into a new home requires much planning and coordination.
Table of Content
1. Plan early
2. Start packing for a move
3. Arrange and decide your moving date
4. Cleaning and Fixes
5. Do a final check
6. Check all items moved to the new home
7. Walkthrough your new house
8. Unpacking items
9. Set up utilities and connectivity
10. Explore the neighborhood
11. Update your address
1. Plan early
The most important tip is to plan and start packing and disposing of unused items 30 days or 60 days before shifting so that you can avoid the last-minute stress of rushing and make the process easier, so the moving day runs smoothly.
Prepare a checklist of items you have packed, bought, or need for a new home. Make sure you remove any furniture or appliances you don't require anymore. Moving fewer things will make the cost cheaper and help you stay organized throughout the process. Change your old address to the new one at least two weeks in advance.
2. Start packing for a move
Start packing from the room that you most minor use. First, pack all unused fancy clothes, books, shoes, toys, winter wears, and photo albums in separate boxes. Pack all your helpful stuff, like kitchen utensils, appliances, or other essential items, in separate boxes and name them accordingly. Ensure you use solid, sticky tape and bubble wrap all delicate things. Number each box so that you can keep track of the total boxes.
Keep the boxes you pack in one room. Luggage bags can be used to pack daily wear clothes. Organize and arrange all your valuable items, personal and essential documents such as birth certificates, education certificates, and insurance papers and carry them separately with you.
3. Arrange and decide your moving date
Before shifting or moving, you need to fix a specific date and time. The better you plan, the more it will be flexible for moving into a new home. Please communicate with your movers and explain your requirements to them before booking. Also, let them know how many pieces of furniture and total boxes you have to shift so that they give you the estimated cost. Make sure you have the right size of truck to move all your belongings in one go. Check the availability of transport and move accordingly. Plan and arrange for good movers and packers well in advance and decide your moving date and time.
4. Cleaning and fixes
Before moving to a new place, giving the old home a few repairs and good deep cleaning is essential. Repairs such as if there is any leakage, or any damages, AC servicing, etc. Hire professional cleaners for deep cleaning. Make sure all the surfaces are clean and dust free, including walls, floors, ceilings, windows, doors, etc. Ensure that the house cleaning services take extra time for deep cleaning in the kitchen and bathroom.
Check and remove all your belongings from the house and ensure that no food items are left in the kitchen or refrigerator. Room deep cleaning must include cleaning out the fridge and freezer, kitchen cabinets, microwaves, gas stoves, etc.
5. Do a final check
Do a final check that you have transferred all the utilities and paid all the pending bills. Ensure that the movers load all the boxes you have labeled, luggage, and furniture and that nothing is left behind in the house.
Ensure no taps are running, lights and fans, ACs are turned off, and windows and doors are closed correctly. Notify all people whom you know about moving.
6. Check all items moved to the new home
After moving to the new home, check all your belongings and furniture and count all the boxes the movers have unloaded. Collect your keys.
7. Walkthrough your new house
After moving to your new home, the first thing is to do a complete walkthrough. Take a look around and see whether the new home is deep cleaned. Check everything is in working condition, like switches, fans, AC, washing machine, and refrigerator. All doors and windows can lock and unlock.
Remember to take pictures and videos of the new home after you enter to examine it for future purposes. A complete walkthrough is essential to see whether all the conditions have been fulfilled and to see all features and functions in your home. Ensure all kitchen cabinets, sinks, and washrooms are adequately cleaned. Plug refrigerators and appliances.
8. Unpacking items
Unpacking boxes can't be done in one day; it needs planning, time, and, most importantly, patience. Unpacking can't be done it. Before unpacking boxes, plan to make sure you start with essential items. Check the name on the boxes and then start unpacking them. Essentials include basic toiletries, medicines, books, important documents, folders, phones, laptops, charges, etc.
Plan each room before you unpack all the boxes. Unpack kitchen utensils and food preparation items and arrange them in the kitchen cabinets. After the kitchen, unpack bedroom items like lamps, bed mattresses, blankets, bed sheets, and pillows, arrange clothes in your closet, and set them up. Unpack your daily wear clothes and personal care items like toothbrush, toothpaste, shampoo, facewash, conditioner, towels, soap, cosmetics, and perfumes. Store all non-perishable foods like sauces in the refrigerator.
After the bathroom, kitchen, and bedroom, it's time to set up your living room. Organize your belongings and furniture, and keep all the shoes and slippers on the shoe rack.
9. Set up utilities and connectivity
For setting up the utility, you need to contact the service provider to transfer it to another location. Update them on the new address on their website. Utilities like gas, electricity, water, cable, and Internet are all essential.
Make sure you have arranged for the transfer of utilities before moving to a new home. After the setup of utilities, ensure that your electric, gas, water, and Internet are set up and are in working condition. This process can be done online also. For a WiFi connection, you need to book an appointment with the company for a transfer and change of address. They will visit your home on a particular date and set up the WiFi connection.
10. Explore your neighborhood
Start exploring your neighborhood in the morning and evening time on weekends. Find the local coffee shops and restaurants nearby. Visit nearby parks or society gardens to make new friends, hang out with neighbors, and learn more about the area and nearby places to hang out.
Find local grocery stores. Invite your new friends and neighbors for tea or coffee. Join local community groups to help your new location feel like home. Spending time outside makes you interact with more and more people. Building relations with neighbors can help you to give information about good restaurants, doctors, plumbers, electricians, etc.
Utilize google maps to find exciting and cool places nearby. Get to know Banks, schools, shopping malls, and other amenities. Explore activities like yoga classes, dance classes, and sports activities, if any. Make a group with people who share interests and make connections.
11. Update your address
While moving to a new home, changing and updating your new address is most important. Change your address in all government IDs like a pan card, Aadhaar card, passport, driving license, and voter Id.
Financial services like Banks, Credit card companies, and Chartered Accountants update your new address so that all the monthly bank and credit card statements and bills arrive at your new location. Change and update your address in all the utilities like gas, electricity, water, sewage, Internet, and cable connections.
Update your insurance policies such as health insurance, dental insurance, life insurance, car insurance, medical insurance, etc. Changing the address in all these is important to keep your documents safe and deliver them to the correct address.
Conclusion
Moving to a new place is always challenging and adventurous. You have to adjust to the new environment, meet new people, build relations and start exploring nearby areas to familiarize yourself with the new location. A complete tour of the house is essential to see whether all the conditions have been fulfilled and to see all features and functions in your home. Always plan as early as possible before moving into a new home for smooth shifting. Ensure all bills and correspondence should be redirected to the new address. These valuable tips and tricks will be helpful to you for moving into a new home.