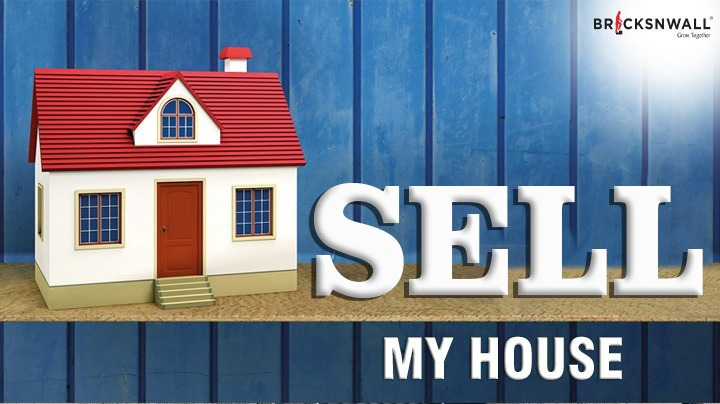 The right time to buy a house is given a lot more weight. However, the appropriate time to sell should also be given some weight. Both times call for the appropriate level of financial standing, an accurate property valuation, sufficient market knowledge, and previous comparable sales history. The best time to sell your home is determined by several factors.
Some factors that indicate the right time to sell your properties are:
1) The Existing Inventory Analysis:
The first step in the analysis is to check the inventory in the market at the moment. You should also check for any unsold units and compare them to your property based on factors like square footage and size. Many unsold units do not positively reflect the current market condition; therefore, you shouldn't not enter those markets.
2) Time
Another important reminder is the time it takes to sell a property. The less time you are required to be on the market, the more you should put up your property. What you should focus on when marketing your property is showing how yours is better than others similar to it in terms of structure, square footage, and pricing.
Although the market is a powerful indicator of overall consumer demand and supply conditions, there are also other personal factors that must be considered prior to invest.
3) Is There Enough Money?
Financial readiness is a subjective judgment that you need to make before stepping into the real estate market. You must know what you are financially capable of so that you are ready if/when a crisis hits. The problem from 2008 real estate was based on a housing bubble bursting. This means that most homeowners did not realize they owed more than the home was actually worth.
If you are not foreshadowed with problems such as bankruptcy or foreclosure, then you must spend time and auction your property when you have positive equity. This will make some profit when selling. If the home values have been on the rise for a continuous period – calculated for a significant number of years – this is the perfect time to sell. It is because your home is now worth more than what you bought it for.
Remember: receiving an analysis online will not always be accurate. Make sure to ask a professional or an experienced estate agent to make the comparative market analysis for you. The end value estimates the amount you should have as a balance. This amount should be enough to cover your current mortgage amount with a balance of 15-20% of the down payment. If you have planned properly, you can make sure that the balance amount also covers:
1) The closing cost
2) The moving expenses
3) Even a large proportion of the down payment
It will cut down your future expenses and can leave relaxed and not worrying.
4) Reconsider If You're In Debt:
It is important to not be in debt when you are selling the property.
Pay off all outstanding debt and have fixed finances in your account.

Have at least 3 to 6 months of expenses as an emergency fund.
It will ensure that you're financially independent enough to handle the difficulties of selling your house and the side expenses while looking for a new home.
When looking for a new home, if you have enough saved up to afford a better home with more features and more to your taste, then you are in a comfortable position to sell your house and wait for the right time to strike gold. It could either be an extra bedroom to accommodate the children or a downsizing after bidding goodbye to the existing residents.
Down-sizing intentions could work to the benefit of the individual who can sell at comfortable rates, buy a smaller house and then save the rest for retirement purposes. All you have to do is put some effort into calculations of whether you can comfortably afford the mortgage payments. One form of ideal calculation is setting the monthly rent or your mortgage as 25% of your steady income for a 15-year lease agreement.
5) Selling Means Buying Another:
Always account for the costs of moving from your current house – it isn't as easy as choosing to say bye and then packing up clothes and leaving. This means:
You have to hire professional movers to vacate the premises.

You need to invest enough time as well to make the place look good and make it ready for the next owner – this can include small improvements such as painting, upgrading the kitchen and the bathroom, and maybe investing in some forms of modern technology to increase the appeal of the houses (home automation can demand more at prices).
The first impression is the best impression that works well for selling houses; investing in a fresh look, painting, and cleaning out the existing clutter will make the existing space look much large and with better capacity potential, thus more appealing to the buyer.
6) An Emotional Readiness:
A final stage would be asking yourself emotionally if you are willing to part with the house – no one appreciates change, and no homeowner will willingly say no. The longer the period of residence, the greater the hesitance to move to greener pastures.
There is also a lot of work associated with deciding to sell, so you should ask yourself questions of this nature – the work required to find buyers of a similar mentality with the willingness to negotiate within a price range to your preference and without much background trouble, the commitment to keep the house in tip-top shape and always visually ready to face its potential new owner for periods that may extend to more than a month, willingness to face the criticism when buyers tell you about the reasons that they do not wish to purchase your house, the stubbornness with which deals have been negotiated without bringing in utter brashness and rudeness while playing the fair hardball, to name a few.
Seek the help of a qualified real estate agent if you can't find fulfilling answers to all these questions. It will make you understand if you're financially and emotionally ready to take this step.
7) Expert Opinion:
Do not step into the real estate market, even with a real estate agent, if you do not at least have a basic understanding of the market.
While there are no set predictions on how the market will act within a few minutes or a few months, there should be some understanding of how trends will go and the ability to correlate recent events with connecting trends in the market.
Choosing your real estate agent should also be an important step, as an experienced real estate agent will know the nook and cranny of the market in which you wish to navigate yourself. It is better if this person is similar-minded and is willing to negotiate about advertising tactics and the best way to sell your house on the market.
A good agent will:
Know what updates and repairs are needed to make your house more desirable and more suitable to the price decided.

The right kind of marketing for the best exposure with buyers

Adjusting showing schedules for your benefit

Being your spokesperson in your stead

Letting you know what the better offers are

Handling the complicated paperwork without complicating the process too much
Here Are A Few Extra Tips:
Determining your house's worth includes:
Questioning the need of the situation

The exact position of your life's circumstances and the financial situation you are in to handle the knee-jerk reactions

Other hidden costs that come bundled with this activity

Being able to afford a new home

A deep enough analysis of the market to make the decision

Any changes in the seasonal trends that will affect houses of your dimensions and situation
Always consider a healthy, critical, and objective perspective of your absolute home value by comparing it with the recently sold homes that are similar to yours in various respects. This can include the number of bedrooms and bathrooms, any unique features, and, most importantly, the square footage available. You can always do a market analysis, and an offer is given by any professional real estate agent, mostly free of cost, based on the information given about the home, the current market trends, and comparable data from other recent sales.
Assuring yourself with enough equity as a backup for unseen costs and to afford a new house is a crucial step to selling your house. This should cover monthly rent, the costs of selling, and the costs of buying. Get enough to afford a good proportion of the down payment. For a safe move, there should be enough financial backing to cover the buying, closing, and moving costs. The total cost of selling a home can come up to at least 10% of the entire transaction, and every home seller must account for this added fee which includes some incentives and concessions, the repair and maintenance costs before presenting the house to the buyer, closing costs and any other overlapping costs that can create a financial burden.
There is no definitive time as to when you can sell your house successfully – take into account this time and the potential of having to wait for a long or compromising on costs to meet any financial requirements. Keeping all these tips in mind should provide an informative viewpoint and a well-set mindset to proceed with the sales of your home.
To gain money, keeping sufficient money in hand in case the gamble doesn't pay off is a classic move and is the foundational step toward any transaction. With sufficient financial backing and enough information on the backing without being outright blinded by the terms and jargon, any home seller can make a dent and prove their mettle in selling their homes.