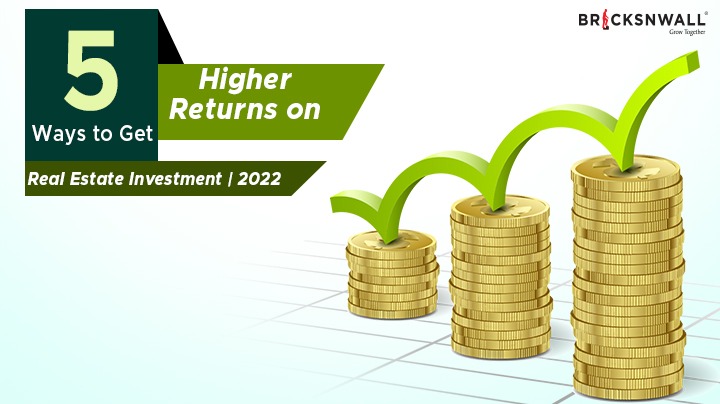 Real estate has long been regarded as one of the most popular industries, with a track record of providing promising long-term returns.
According to recent JLL India data, housing sales have increased by 124 percent or more year on year in the top seven Indian property markets, with 5.85 million square feet of net office absorption, while office leasing is up 48 percent sequentially and 8 percent year on year.
This blog is for a newbie who wants to maximize his returns while making his first Real Estate Investment; here are a few tips to help him get better returns.
Best Ways to Benefit from Real Estate Investment
1. Seal the deal with branded developers
Branded developers not only have a vision for their project, but they also have a high level of dependability due to their extensive track record.
When considering a property transaction for investment purposes, it is always preferable to go with a well-known developer.
2. Check on the possibilities for employment
As infrastructure expands, so do employment opportunities.

The nature of the urban metro crowd is to flock to areas with a wide range and diversity of job opportunities; this movement also tends to dictate the establishment of other service sectors.

Investing in commercial units near an industrial hub is thus the best option.
3. In construction vs. delivered
When one invests one's hard-earned savings in an under-construction property, the price points are much lower than in a completed project, but the scope of price appreciation is much greater as the project nears completion.

The RERA has specific guidelines for timely delivery, so the investment made is worthwhile, and much higher benefits can be obtained once the project is ready to move.
With an under-construction property, there is also more flexibility in making payments.
4. Look for nearby infrastructure development

In today's Delhi NCR market, the Delhi Mumbai Industrial Corridor, Yamuna Expressway, Jewar Airport, and Dwarka Expressway are some of the prominent infrastructure developments that have the potential to provide investors with a new growth horizon.

In the next ten years, as these infrastructure marvels are completed and fully operational, a 100 percent appreciation is expected.

The residential/commercial pockets near these establishments tend to become the highest rental income-generating hotspots, and if one wishes to sell them, the returns are massive in comparison to their initial investment.
5. The underappreciated element of the preferred location unit

A person must pay an additional charge known as PLC (preferential location charges) when booking a park/pool/road-facing unit. These fees pay off when renting or selling the property because they have a slightly higher appreciation than the rest of the units.

The value of PLC-demanding units tends to rise over time because they have a layout advantage over other units in the project.

Here is FREE Advice from Investment Experts!
If you have decided that real estate investment is the best option for you, taking guidance from a Real Estate consultant can be a great way to figure out the best strategy for achieving your investment goals.
Contact BRICKSNWALL - the best Real Estate Consultants, to help you explore your home financing options and find the best investment opportunities.